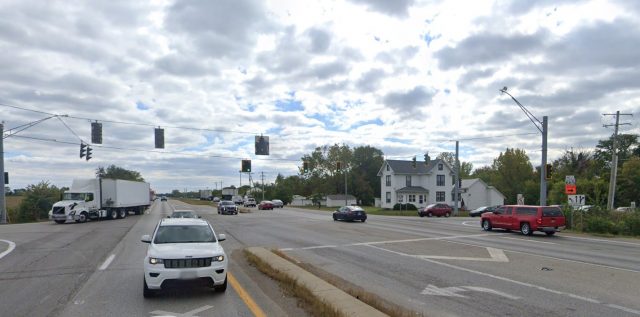 COLUMBUS – A Pickaway County infrastructure project will receive $19 million to develop and construct a new, full-access interchange at the intersection of U.S. Route 23 and state Route 762 announced State Representative Brian Stewart (R-Ashville).
The Transportation Review Advisory Council (TRAC) approved their annual final list of projects to receive funding from the Ohio Department of Transportation's (ODOT) Major New Capacity Program. The project in Pickaway County was among 31 proposals to receive funding.
"Pickaway County has seen significant growth in the past decade, including numerous development projects in the area," Stewart said. "As traffic continues to increase around the Rickenbacker International Airport, we need to make sure we have the infrastructure to support the area's current and future needs and keep traffic commutes manageable for our residents. I was glad to be able to fight for this project at the Statehouse."
The proposed project would increase the safety of the 30,000 vehicles that travel through the current intersection each day, improve commute times, and decrease traffic congestion.