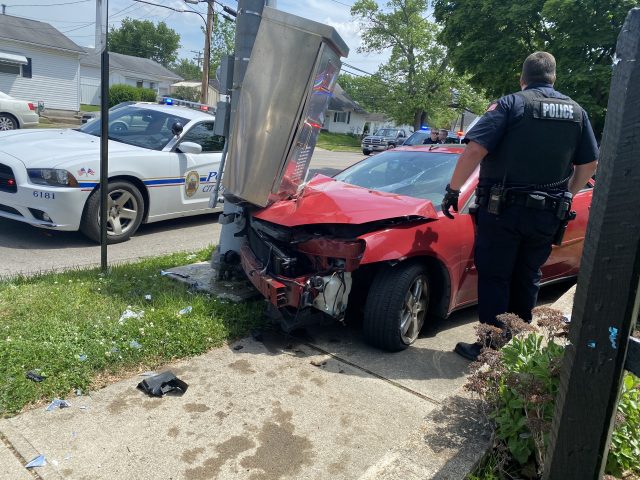 CIRCLEVILLE – Circleville first responders are on the scene of a wreck at the intersection of Pickaway and High street at 2: 45 pm.
According to Police the red Pontiac G6 was heading Southbound on Pickaway when the female driver crossed over the center line and onto the sidewalk crashing into the stop light pole at the corner of Pickaway and Main.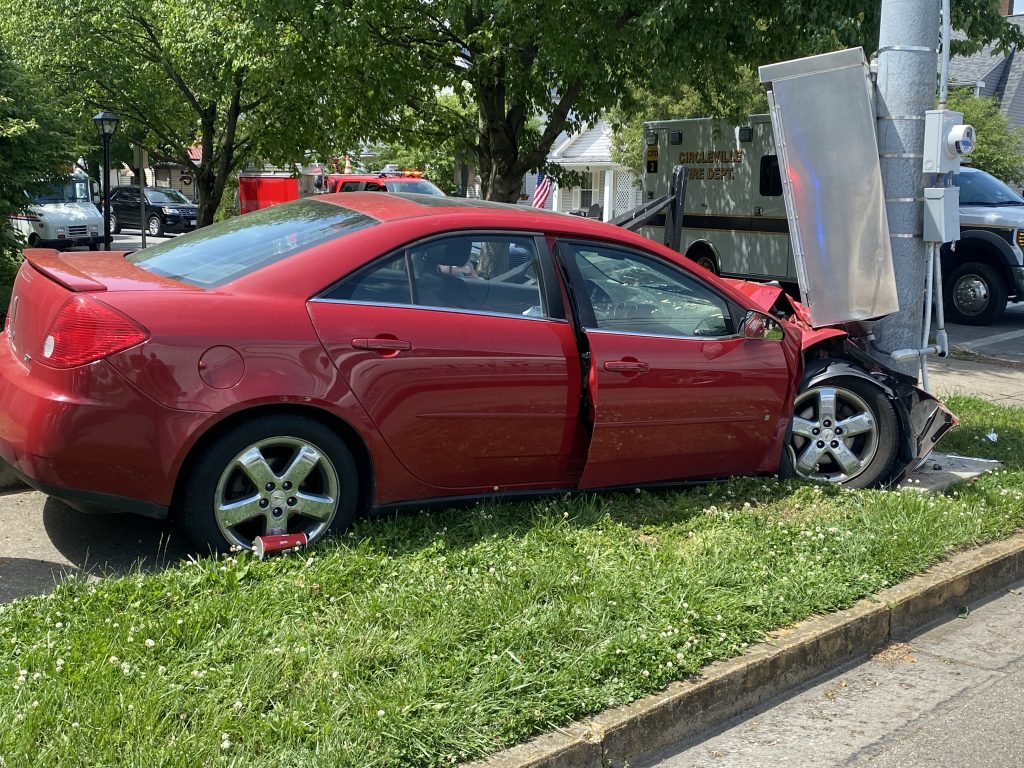 The crash cut the power to the light at the intersection.
The female driver was transported by Circleville Fire to Berger Hospital with minor injuries.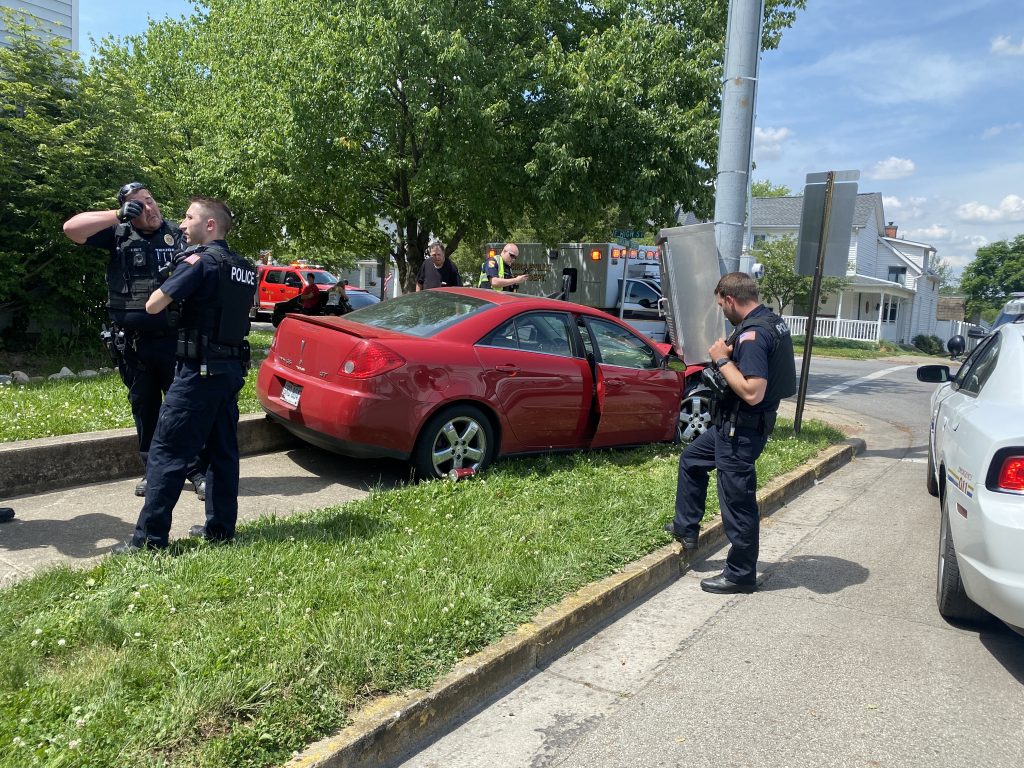 Police said that a possible medical situation caused the crash, police said intoxication was not a factor in the crash.