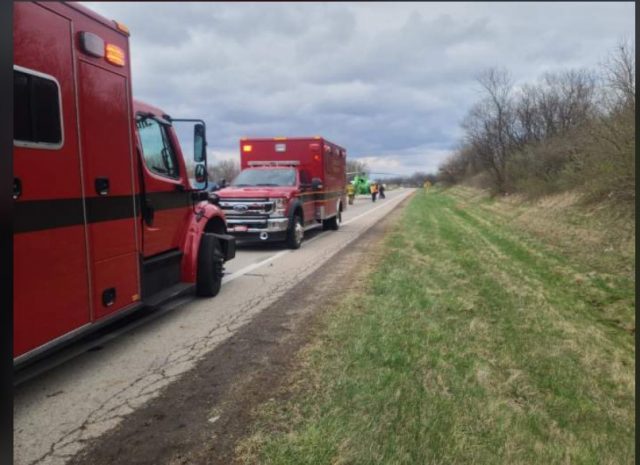 PICKAWAY – Emergency crews are on the scene of a single crash around 2:30 pm on 4/1/2022 on US-23 and River Drive in Pickaway County.
According to early reports Pickaway Township fire department is on scene and requesting a medical helicopter for at least one person. The department has called for mutual aid from the city also.
Medflight is on the way to the scene
The Northbound lanes are currently shut down for a helicopter landing
One patient has been transferred to Grant
The vehicle is off the roadway.
Roadway was shut down for about a hour it is now open