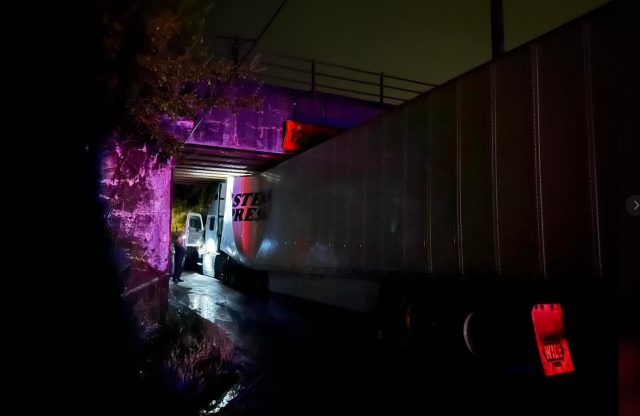 PICKAWAY – Emergency crews responded to the scene of a semi that crashed into a bridge on Hagerty road around 11 pm
When Pickaway Sheriff's department arrived on the scene they found a Western Express Freightliner and trailer wedged in the underpass on Hagerty road. The driver was ok, but the trailer was stuck and he couldn't remove it.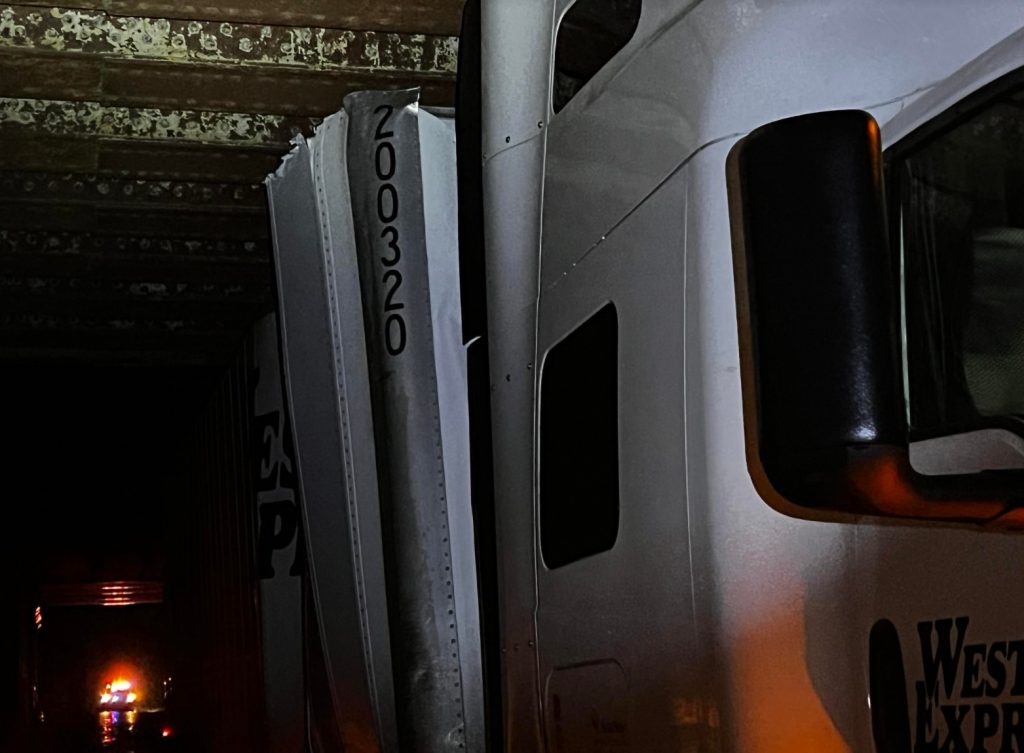 Semi truck excavation experts from the Scioto Valley towing service were called to the scene with heavy-duty tow trucks. After several tricks to get the trailer and the semi just inches lower they hooked on to it and winched it out with their 30-ton wrecker. Concners with the broken floor if the trailer and how it would respond when the semi and trailer came apart closed Hagerty for most of the night while the crew worked to stabile the broken trailer for transport.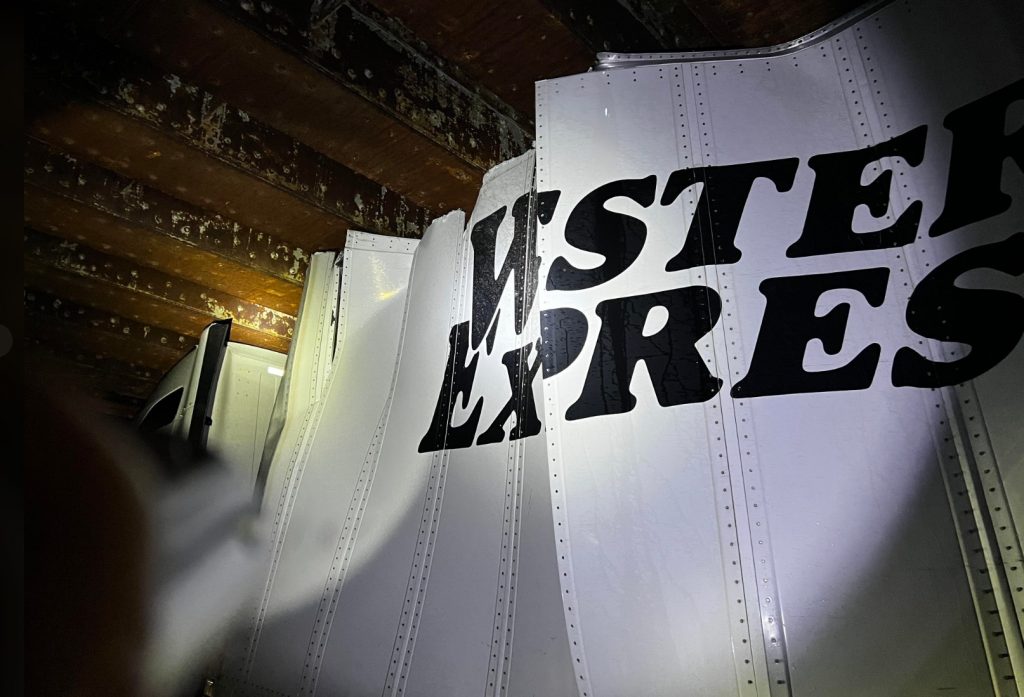 The trailer according to the driver and Sheriff was fully loaded with around 35 pallets of plastic sheeting mostly double stacked inside the trailer. The driver who got his license in January and started driving last week told Sciotopost that he get lost attempting to get to US-23 and turned onto Campbell road to Ward where he took a right turn onto Hagerty.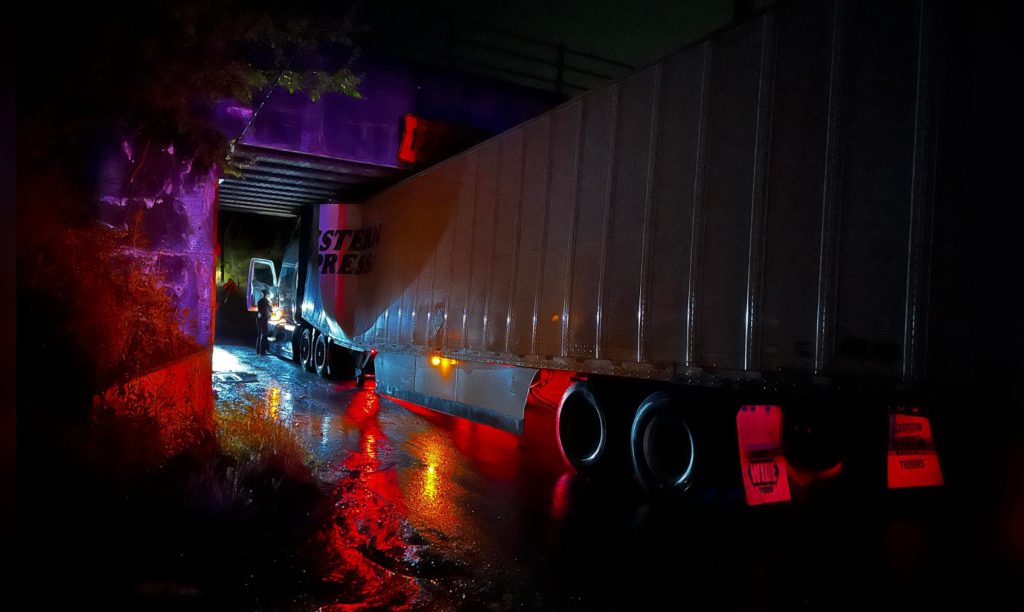 The bridge is marked at the intersection of Walnut Creek pike, and at the intersection of Ward road warning drivers of the low bridge.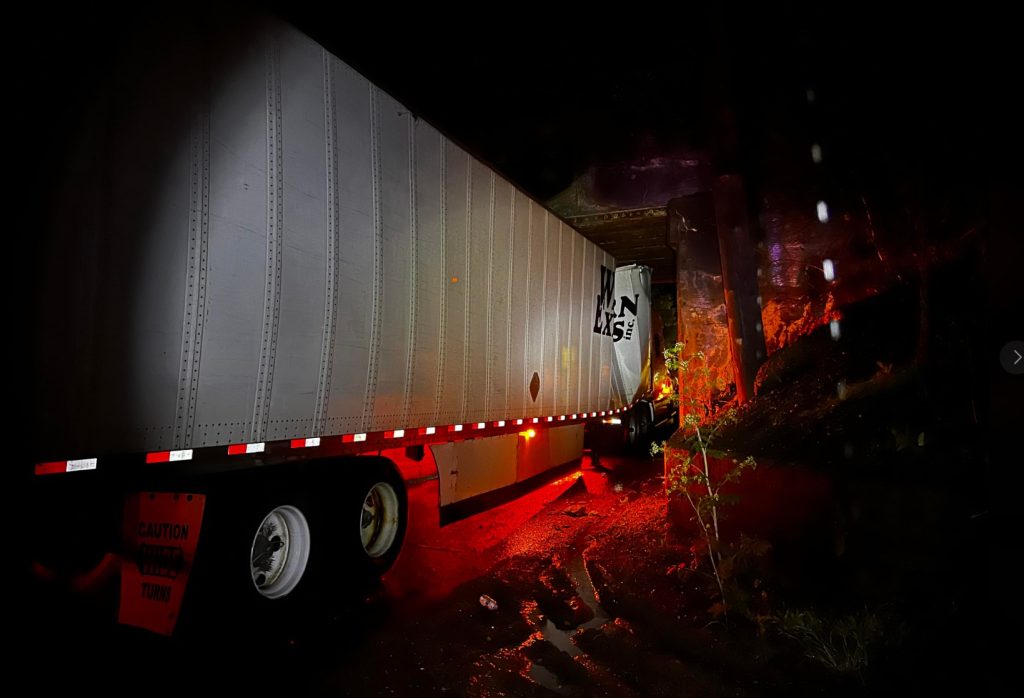 It was estimated at the scene that the trailer height was around 13 feet 2 inches tall and the bridge height was 12 foot 8.
The trailer is a total loss and some damage was done to the semi roof also. CSX railroad stopped trains until an inspection was done and they determined that no damage was done to the bridge.