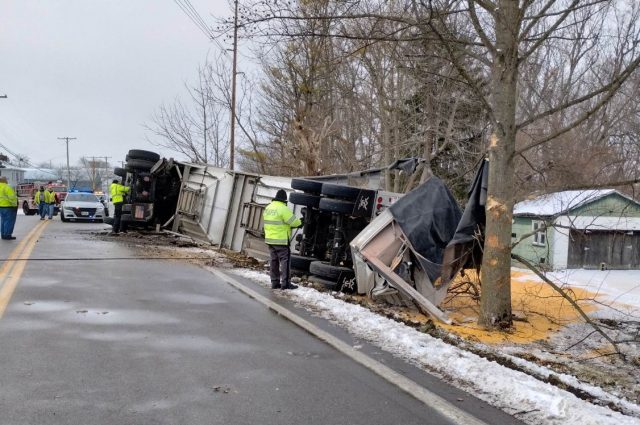 New Holland – A semi crash into a front yard had emergency crews en route around 10:37 am on Tuesday.
According to early reports, a semi crashed along Route 22 in New Holland. It was dispatched as an injury crash but we are so far unsure of the extent of the injuries. (Update – Is now being reported as Non-injury)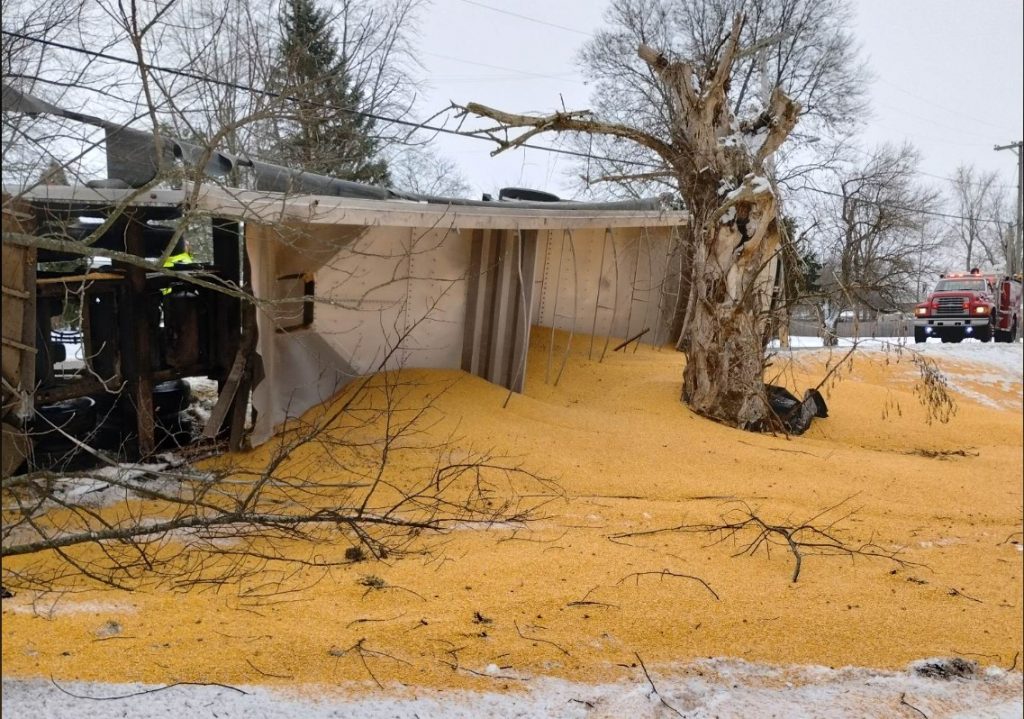 The driver was hauling corn when the semi and trailer overturned and some of the cargo has spilled. Pic-A-Fay is on scene
Road Closure on 207 and 22 and Main Street and 22 around 11 am
Please avoid the area the roadway may be closed for cleanup.