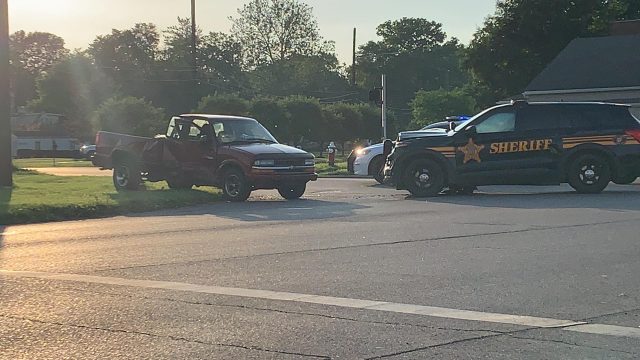 ROSS – A Ross County unit and a truck collided around 7:30 pm on Bridge street and 7th Street.
According to witnesses the sheriff cruiser hit the truck in the side and caused the pick up to roll to its side.
On the scene the Ross Sheriff unit has heavy front end damage and the pick up has damage on the side and was rolled over.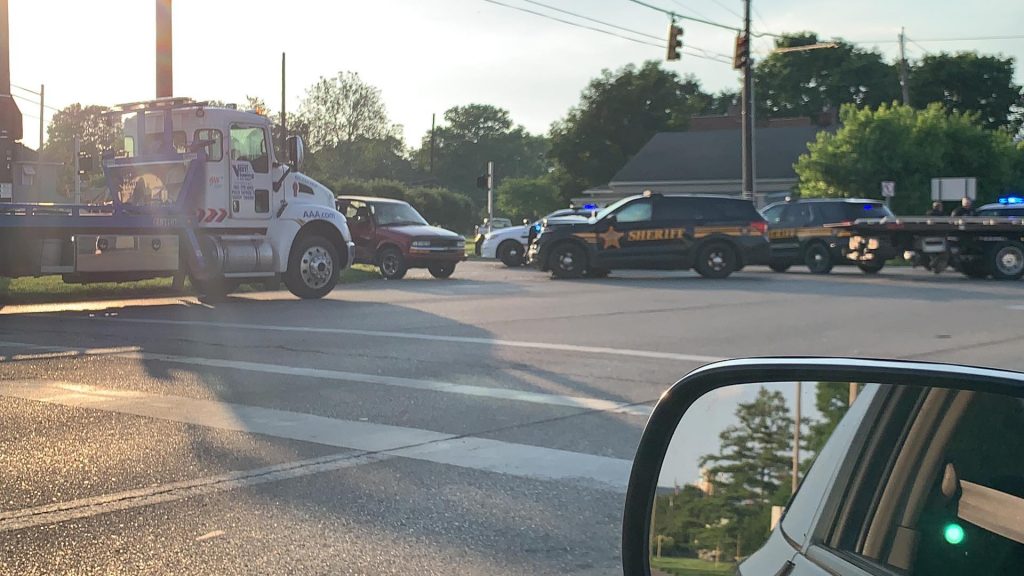 Three people were injured two in the cruiser and a 60-year-old man in the pickup truck. All were transported to a local hospital. It is unknown if the second person in the cruiser was a deputy or a prisoner.
Southbound lane on Bridge street is closed