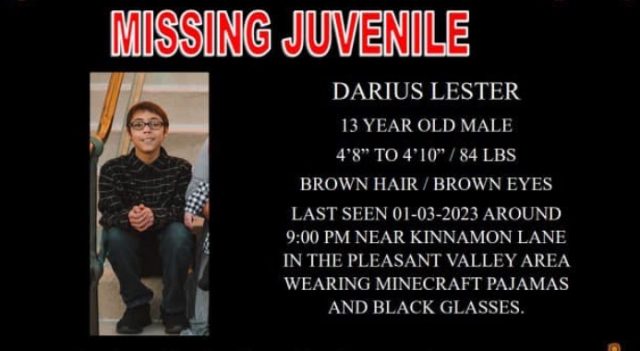 ROSS – ATVs, UTVs and other search equipment have been requested by Ross County first responders who are now searching for a boy that has been missing overnight.
Daruius Lester was reported missing last night around 9 pm in the area of Kinnamon lane in the pleasant valley area wearing Minecraft pajamas and black glasses. Since then he has not been seen.
A public announcement came from the Ross County sheriff's office around 2 am on Facebook groups.
Darius is described as 4'8″ tall and around 84 lbs.
The area that first responders are searching is in the area of the Pleasant Valley Wildlife area off Pleasant valley road.