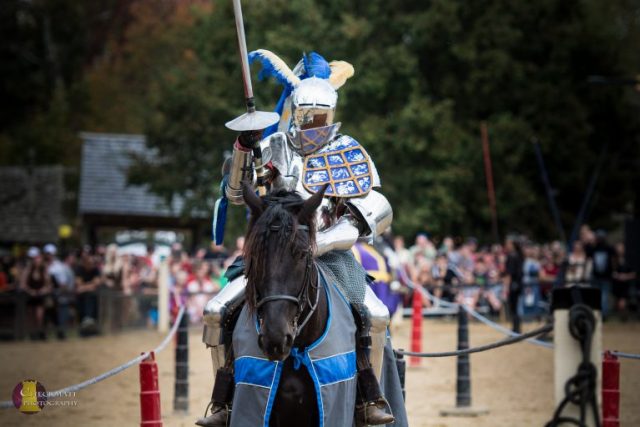 HARVEYSBURG, Ohio – Each year thousands journey to Harveysburg in Warren County to experience the old, new, and unique that bring the Ohio Renaissance Festival to life. This year sadly Ohio Renaissance Festival is cancelling the entire year.



A statement on Ohio Renaissance Festival Website says, "It is with heavy hearts that we have decided to cancel the 2020 season of the Ohio Renaissance Festival. Amid growing concerns stemming from COVID-19 and with the health and safety of all of you being first and foremost in our minds, we the owners/management have made this difficult decision. We have spent much of our time ensuring a safe environment for revelry and fun. However, at the end of the day, we cannot justify putting the public, our participants, or employees at risk.
ORF has always prided itself in offering first-rate, high-quality entertainment for everyone. Many of our performers have made the decision to bow out for this season and we respect them for putting their health and family first. It's going to be a long year, one that we will not soon forget. This was a tough choice to make, but in the end, we are doing what we feel is right for the festival and our guests.
We will be offering the option to rollover your single-day tickets, season passes, and ORFans memberships to the 2021 season or request a refund. Information about how to rollover tickets or request a refund will be issued in a separate announcement so please check back soon.
Please stay safe and healthy because we want to experience 2021 with all of you! Wear your masks, keep socially distancing, and we look forward to seeing you in the village next year for an even bigger and better season of the beloved Ohio Renaissance Festival."



The Ohio Renaissance Festival has had two owners in its 31-year history. Peter Carroll, an Indian Hill resident, owned and operated the event for 25 years. In 2015 three investors came together to purchase the festival with a vision to continue the growth of the event for many years to come. As festival owner Chuck Biehn stated, "When Peter Carroll started our festival 30 years ago, we're certain he couldn't have envisioned what it would be today. We took the foundation he created and built on it, again with our patron experience in mind. We are committed to offering the best entertainment experience we can."
The Ohio Renaissance Festival runs Saturdays, Sundays, and Labor Day Monday for nine weekends, August 31 through October 27. Located on State Route 73 in Warren County, just 2 miles west of I-71 or 15 miles east of I-75, the festival is within an hour's drive from Cincinnati, Dayton and Columbus.