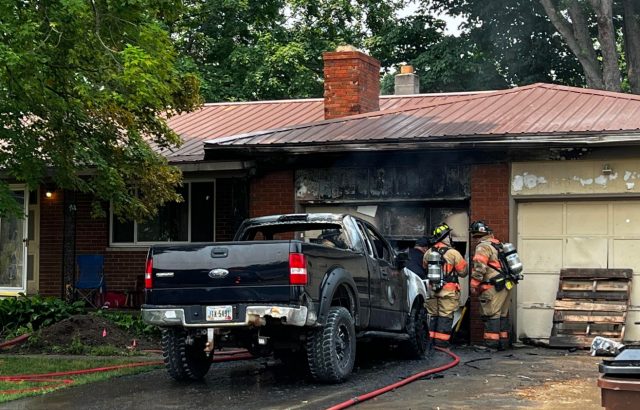 PICKAWAY – A car fire turned into a structure fire in Pickaway County around 3 pm causing damage to several vehicles and a home
According to reports, a man was working on the brakes of a black Ford F-150 at his home in the 700 block of Swackhammer Road, he then left and took the vehicle for a test drive. He came home parked the vehicle in his driveway beside another vehicle and went into the house.
Neighbors who were also working on a car reported that shortly afterward the vehicle burst into flames. The Neighbor then ran to the home and told the homeowner who came out and jumped into a Dodge truck that was also on fire and moved it from the scene.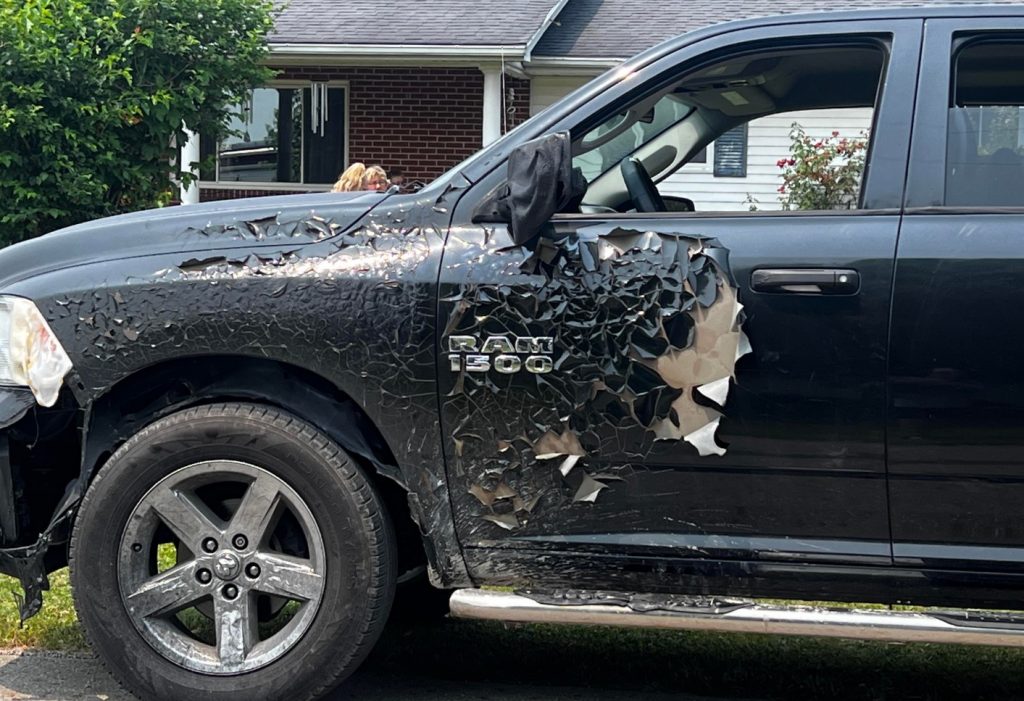 When Pickaway County Sheriff arrived on scene they reported that the fire had started to transfer to the attached garage and was not on fire also.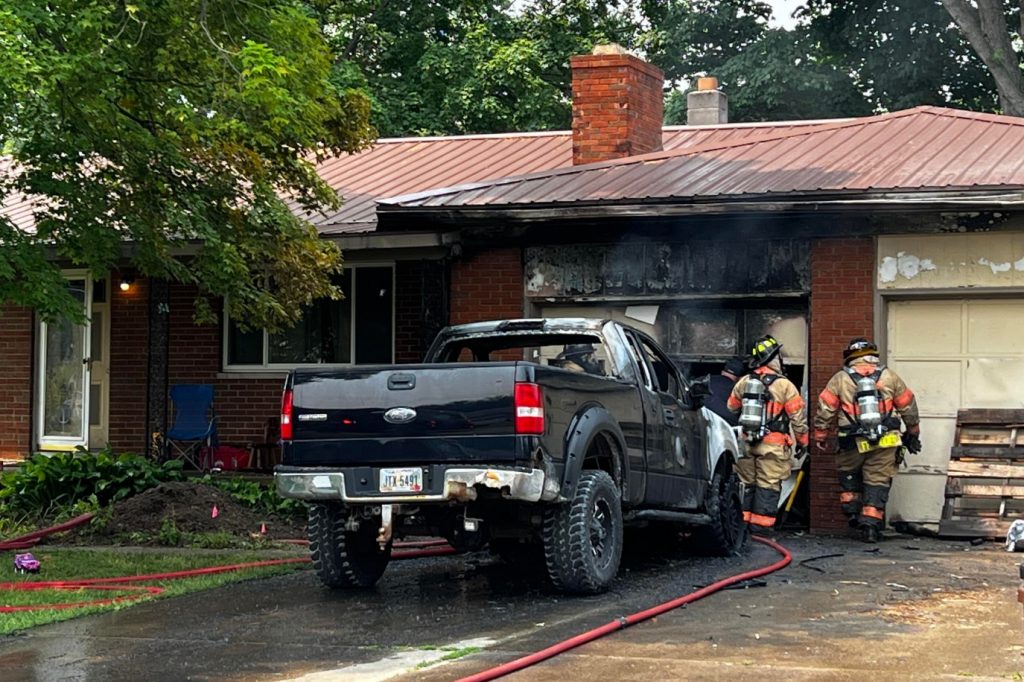 When Pickaway Township, Circleville Fire arrived on the scene they were able to get both the truck and the garage out fairly quickly.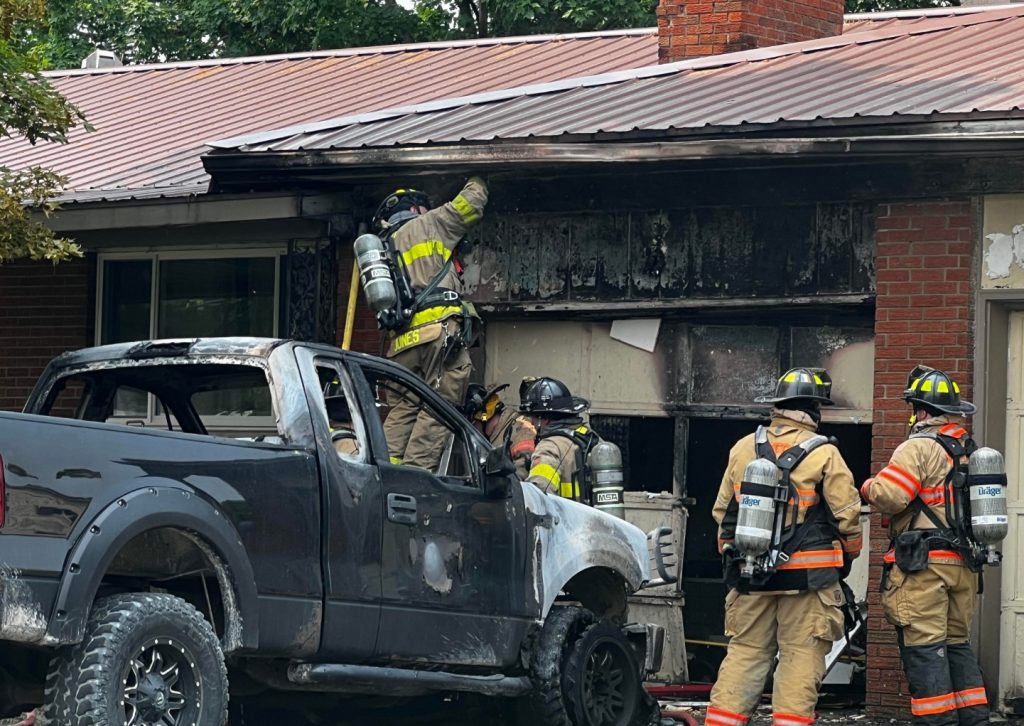 The truck is a total loss, the garage took some fire and smoke damage, and a vehicle that was parked close to the fire vehicle was also damaged in the fire.
Harrison Township was also on the scene.