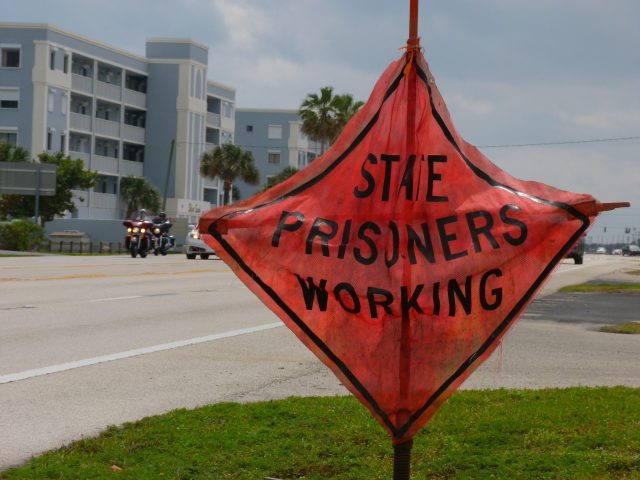 Dayton – A inmate is dead after being struck by a vehicle while picking up trash on the side of the road, four others are injured.
According to Montogomery County Sheriff's office at approximately 11:03am today, a Montgomery County Sheriff's Office Deputy assigned to the Montgomery County Solid Waste Litter Program had stated that he as well as several inmate workers were struck by another vehicle on Interstate 75 near Edwin C. Moses Boulevard. Due to the seriousness of the call and the possibility of multiple injuries at the scene, the Montgomery County Regional Dispatch Center broadcasted a 99, an officer needs assistance call.

Law enforcement crews from all over the area responded to assist and shut down southbound interstate 75 at State Route 35.There was one Deputy Sheriff and six inmate workers on scene when the crash occurred. One inmate worker was pronounced deceased at the scene.
Three inmate workers and the Deputy Sheriff were transported to the hospital for non-life-threatening injuries and have since been released. Two uninjured inmates from the scene were returned to the jail where they will receive mental health counseling.
This crash will be investigated by the Ohio State Highway Patrol. The Montgomery County Sheriff's Office would like to thank our media partners for quickly getting the information out in regards to the highway closure from earlier today. We will be notifying our media partners and community once the highway is reopened.
According to OSP a box truck rear-ended the Sheriff office van that was sitting on the side of the roadway with lights on.