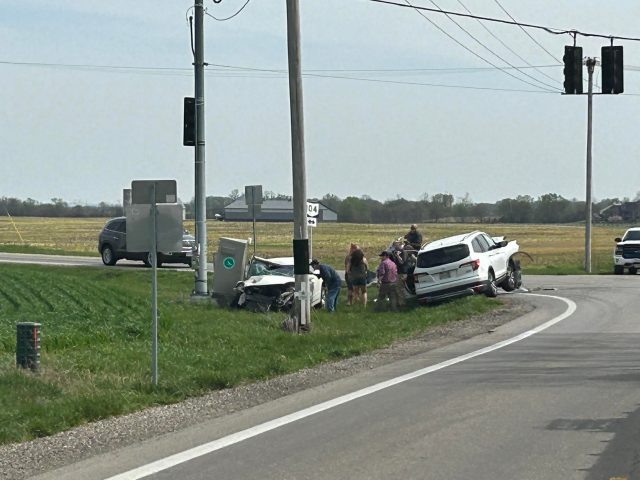 Pickaway – A Serious Crash occured in Pickaway County around 3:30 pm on Thursday
According to reports, the crash occurred at the intersection of SR-104 and SR-56. After the collision the white car left the roadway and hit the control box for the traffic light.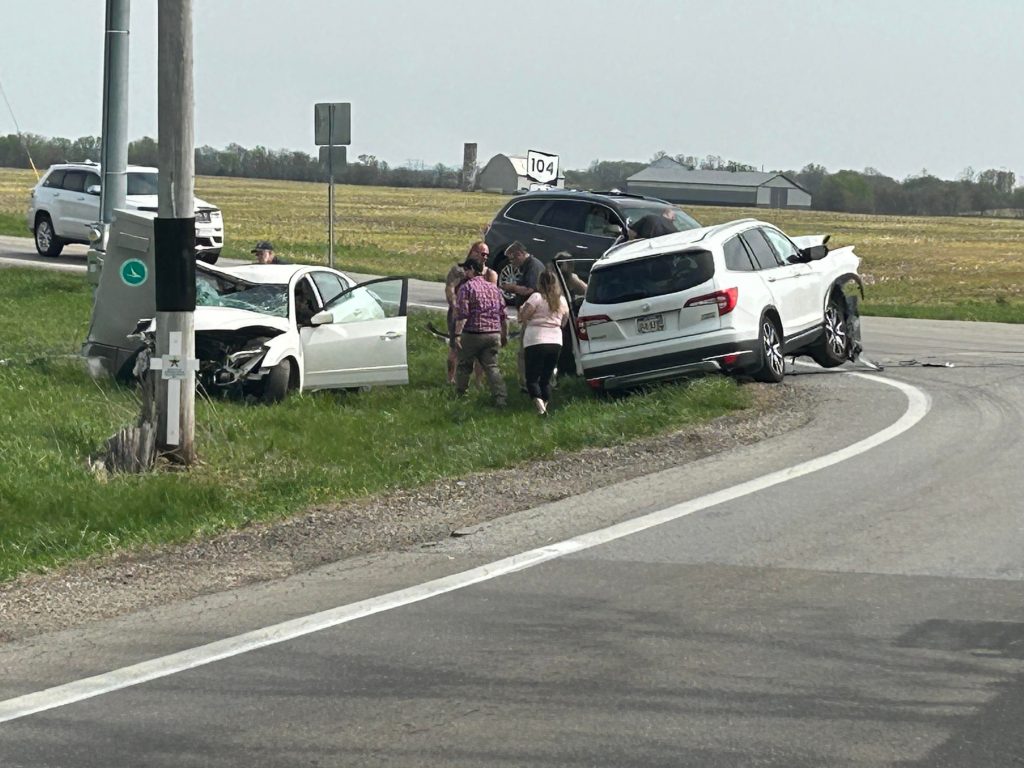 Two people were injured on the in the Honda Pilot one was transferred by ambulance locally, the driver of the white car was flown by Medflight to OCU in serious to critical condition.
The crash is still under investigation to who is at fault at time time.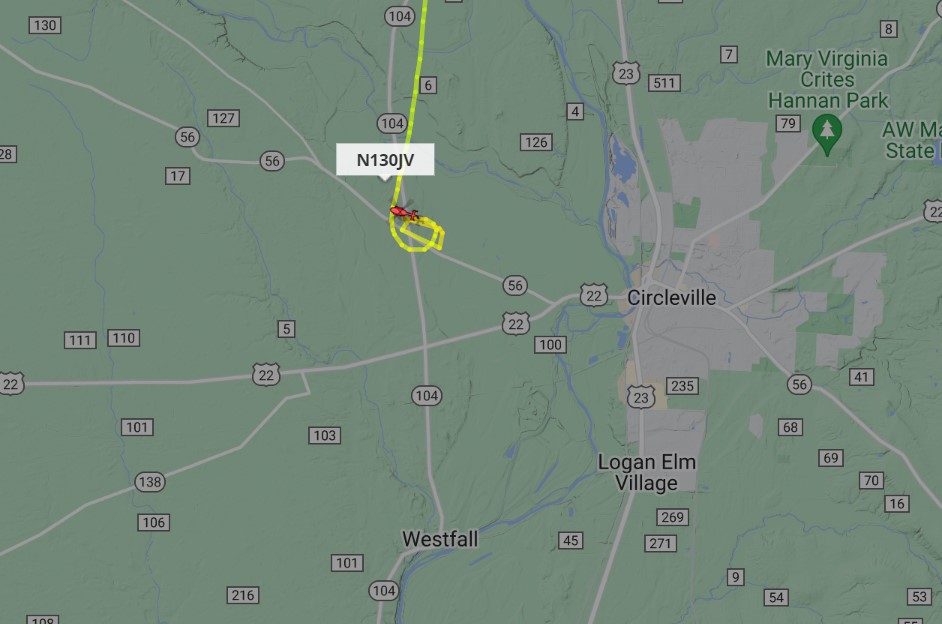 Please avoid the area most likely the area will be shut down to traffic.