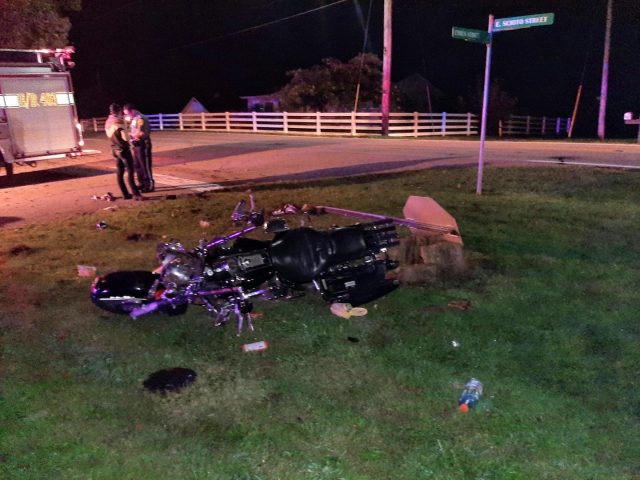 Pickaway – A single-vehicle crash occurred at the intersection of Cyrus and East Scioto in Commerical Point around 11:45 pm on Thursday
According to Law enforcement at the scene last night in Commercial point. The driver of the motorcycle lost control as he was heading West on SR 762 at Cyrus St. He left the roadway struck a stop sign and was thrown from the vehicle.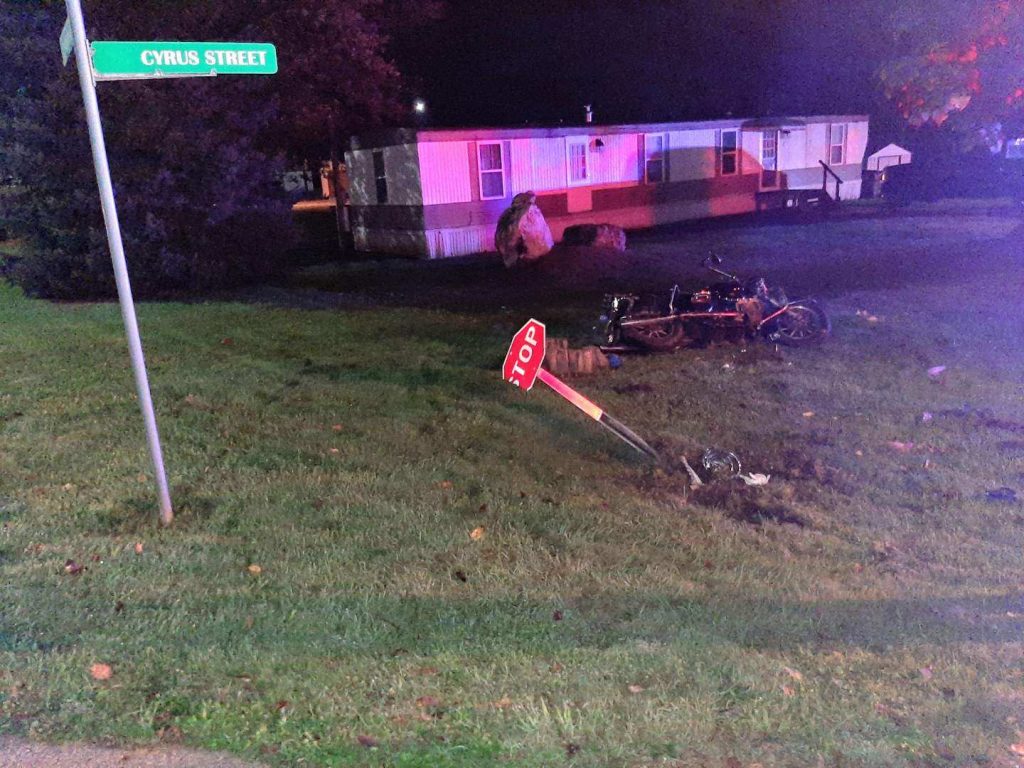 At the time of the accident, the driver is said to be in serious condition and was transported to Grant hospital by Scioto Twp. EMS.
Police said that alcohol may have been a contributing factor, the driver was not wearing a helmet, the wreck was still under investigation.