East Palestine Ohio – A town located close to the Ohio East border has been issued a shelter-in-place warning after a train derailed and several tankers exploded around 10 pm. Located in Columbiana County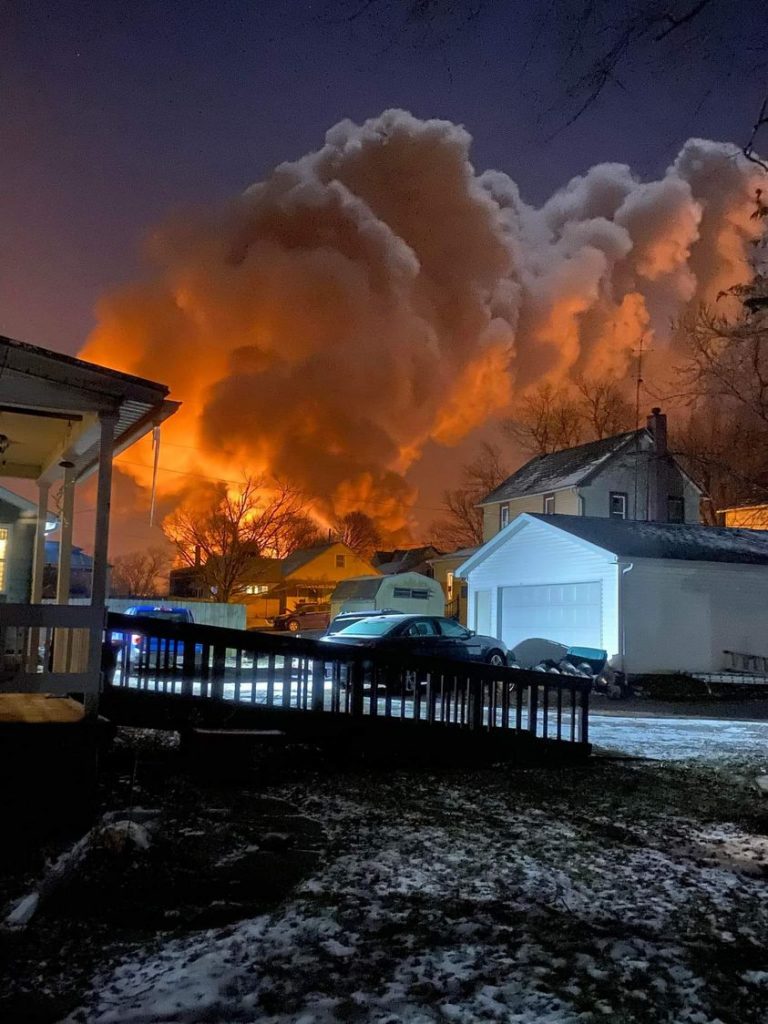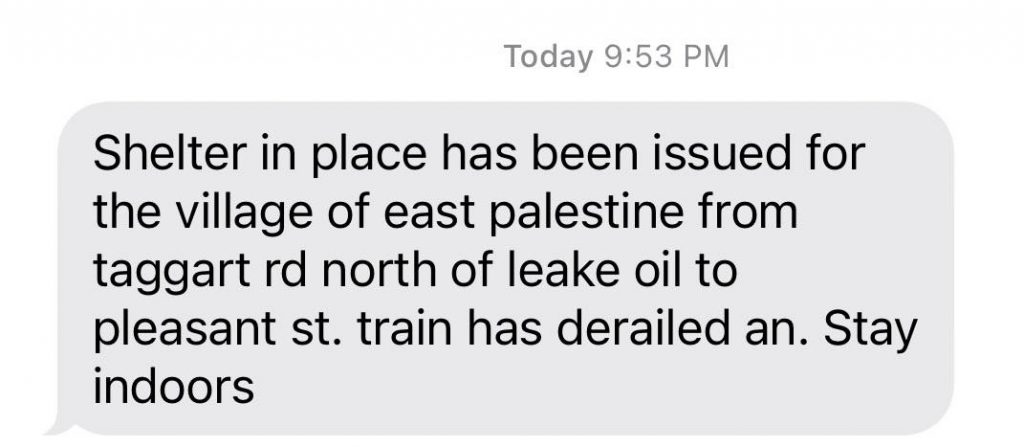 According to the village, people must shelter in place in the area of Taggart rod north of Leake oil to pleasant st. A location has opened its doors for a temp shelter.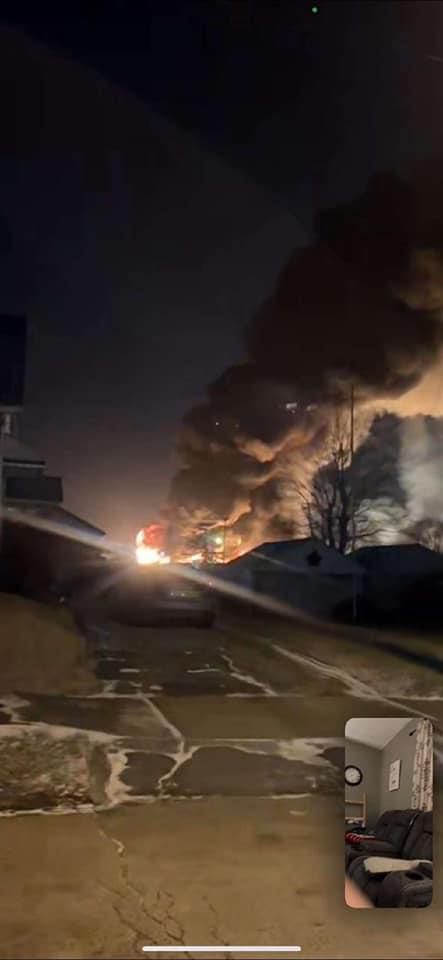 Emergency squads are attempting to evacuate people within a one-mile radius of the fire, several tankers are on fire, along with a small oil refinery. A local Gymnasium has been opened to keep people warm
East Palestine police are evacuating residents from their homes on both East Taggart and East Clark streets.
Emergency tender task forces have been requested along with all surrounding fire departments.
We are unsure of injuries at this time.
We will update with more info soon