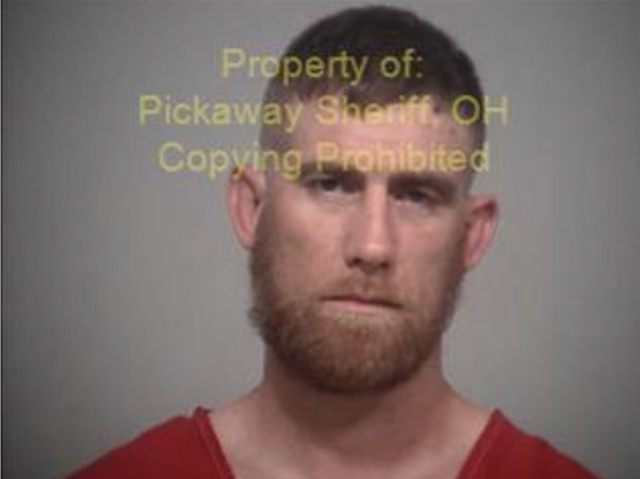 Circleville – On July 26, 2019 the Circleville Police Department received multiple complaints of gunshots in the area of West Ohio Street. Officers responded and met with several witnesses who referenced that Christopher Rogers was chasing a vehicle down the street on foot and firing a gun at the vehicle. Officers attempted to speak with Mr. Rogers, however he ran into his apartment, located at 121 West Ohio Street Apartment #2 and barricaded himself inside. It was also discovered that Mr. Rogers' vehicle was shot in several places. Mr. Rogers alluded to the fact that there were multiple people that shot his vehicle.
Officers were able to speak with Mr. Rogers via cellphone and he refused to come out threatening to stay inside and stated that he was not going back to jail. Chillicothe S.W.A.T. was contacted and responded to the scene. While S.W.A.T. was in route to the scene, officers were able to persuade Rogers to vacate the apartment without further incident.
Mr. Rogers was arrested and charged with Felony-3 Tampering with Evidence, Felony-3 Weapons Under Disability, F-3 Discharging a Firearm on or Near Prohibited Premises and Felony-5 Obstructing Official Business. A second arrest was made on Kelsey Jenkins for Felony-5 Obstructing Official Business due to her lying to investigators. Mr. Rogers is currently out on bond on charges of Weapons Under Disability, Tampering with Evidence, Trafficking in Marijuana and Obstructing Official Business in Pickaway County Common Pleas Court.
This incident remains under investigation by the Circleville Police Department.