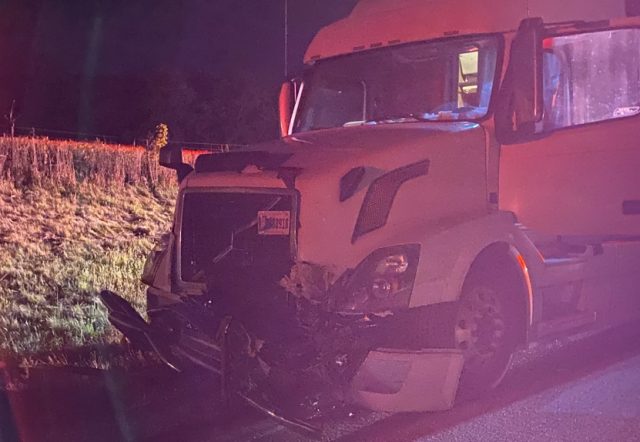 PICKAWAY – A major wreck has been reported on US-23 Northbound around 8 pm in the area of Orr road around 8 pm on Tuesday.
According to dispatch, a possibility of six vehicles could be involved, including two semi-trucks. Pickaway Township is en route and has asked for mutual aid from both Circleville and Kingston.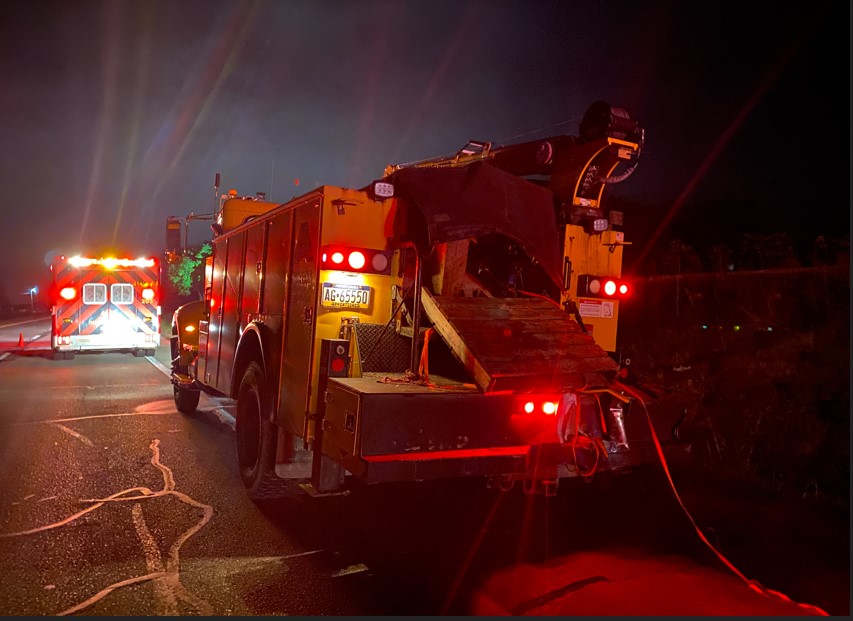 Update: According to the Ohio state highway patrol the wreck only involved two semi-trucks that collided and the vehicles just reacted and braked out of the way. A Utility truck was heading Northbound on Orr road and attempted to merge onto US-23 and failed to yield to oncoming traffic and pulled in front of a semi driving Northbound on US-23. The semi rear-ended the utility truck causing damage to both vehicles.
Neither driver was hurt in the incident but the wreck shut down US-23 Northbound for about an hour, currently around 9 pm they have opened up one lane. The other lane will be shut down for some time for clean up.