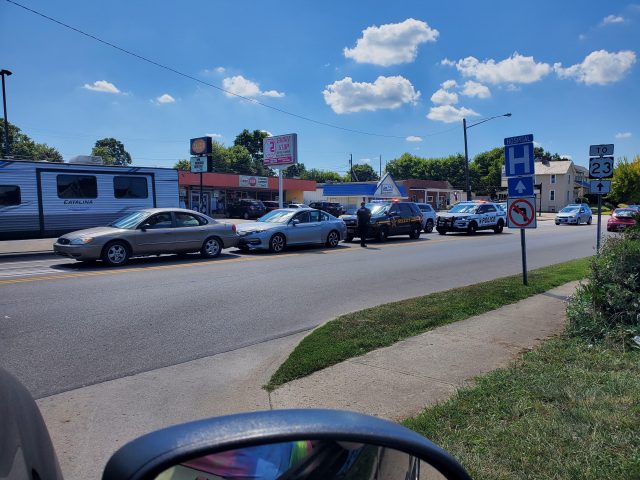 Circleville – A two-vehicle crash has occurred in front of Zanzis at the intersection of Main Street and Lancaster Pike in Circleville around 3:45 pm.
According to early reports, two vehicles crashed at the intersection and one person is reporting a minor injury.
This may block the intersection, and cause delays in getting around the area, there is also a crash at Watt street and Pickaway that police are diverting traffic.