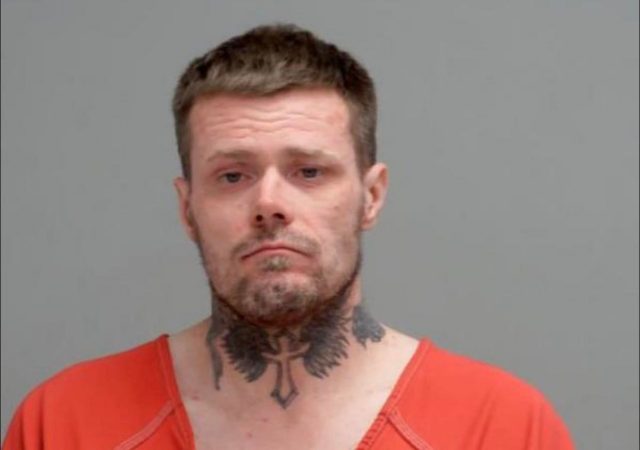 Pickaway – A high-speed chase occurred after a theft at Walmart around 2 pm on Monday.
According to early reports a call from Walmart to a person who had stolen several items including a hat, deodorant, and other small items with the possibility of leaving the store. Associates attempted to stop the suspect but he pushed through running out of the store.
He got into a White Sonata that was waiting for him and left the parking lot that's when the sheriff's department attempted to stop the vehicle in front of Taco Bell on US-23 but instead of stopping he put his foot on the gas.
According to the reports he was heading over 100 mph northbound on US-23 when Sheriff's department ended the close pursuit because he was "splitting lanes" and using the median to pass people. They backed off and radioed ahead for help. South Bloomfield and Ohio State Highway patrol waited in the area of the OSP station and Little Walnut.

Law enforcement collected information on the vehicle including the license plate number but was not going to get into a chase over a minor theft that could be dangerous.
Ohio State Highway Patrol picked up the chase in South Bloomfield, along with South Bloomfield after information that the vehicle may be stolen was relayed. The chase went Northbound into South Bloomfield and then into Ashville by 316 eastbound where Ashville units were waiting.
The car's tires were spike stripped by police and eventually, the vehicle came to a stop in the area of 116 East Main Street that's when the two men ran from law enforcement.
One man was detained by law enforcement walking down the main street around 2:45 pm. The other hid longer and was found by a man who lives on Main hiding in a bush. That owner told Sciotopost that a friend of his shared our post and when he looked out the window he saw him hiding and called the police. He was arrested around 4:47 pm.
Local Ashville East Middle and High school were locked down during the search
Christopher Brown, 41 was arrested and charged with Failure to Comply, Inducing panic, Obstructing Offical Business, Driving under OVI suspension, Reckless Operation of vehicles, and Rules governing overtaking passing.
Pickaway County sheriff Hafey told Sciotopost that the items stolen were around 20 dollars in value
The second male has not been booked in on charges yet we will update when that happens.