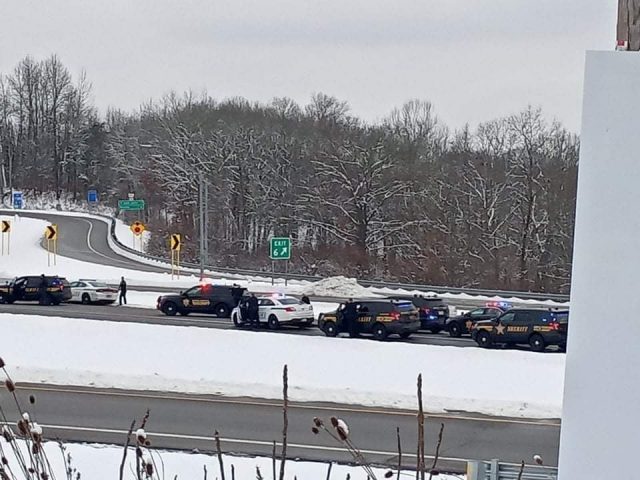 Marietta – A high-speed chase out of West Virginia has ended in a stand-off with dozens of law enforcement.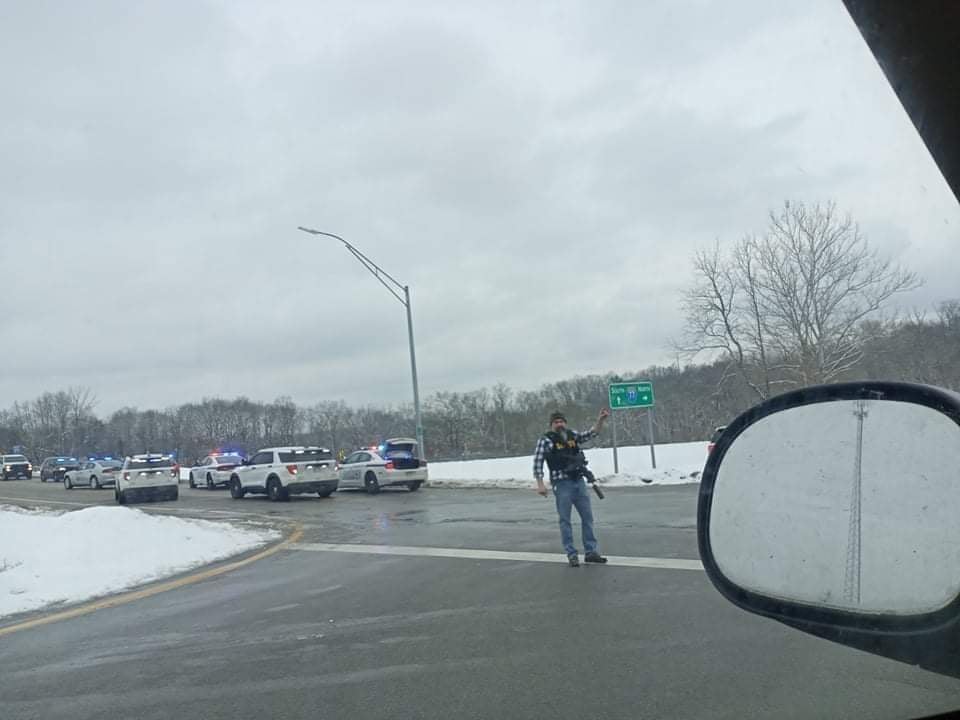 I-77 is closed in both directions between Macksburg and Marietta where the chase ended. Witnesses say one squad car is on fire from something that was tossed at it from the suspect of the chase. There are dozens of officers on the scene, some in the stand off and some blocking traffic away from the serious scene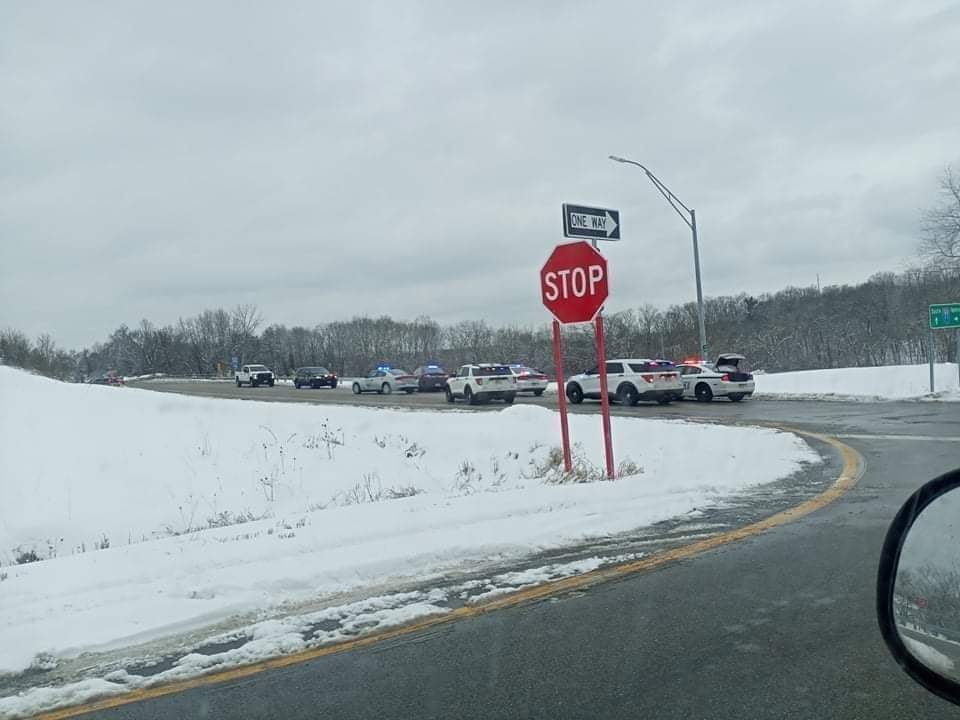 The roadway is shut down SWAT is on the scene, most likely this will be shut down for a while avoid the area.