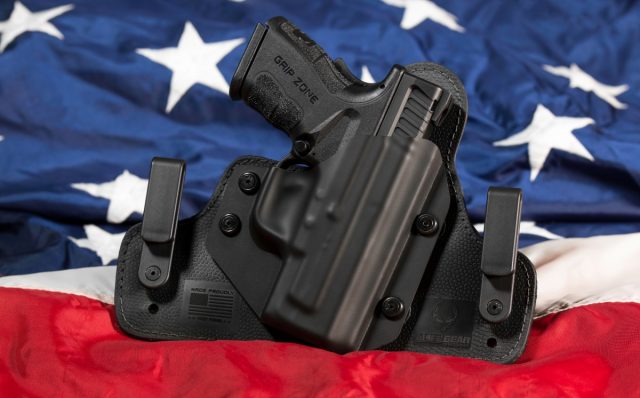 OHIO – Governor Dewine has officially signed Senate Bill 227 known as the constitutional carry bill. Now people do not have to have concealed carry to carry guns in Ohio.
Along with not having to have a license to carry drivers would not be required to tell officers if they have a gun in possession unless directly asked.
The bill would make Ohio the 23nd state to allow carry without a license.
"The bills we passed today will allow school districts to responsible arm staff to keep students safe, and will ensure law-abiding citizens are able to protect themselves and their loved ones by fully exercising their 2nd Amendment right to keep and bear arms," said Brian Stewart State Representative.
If you are 21 or older and can legally possess a handgun, you can legally carry that handgun concealed for any lawful purpose with no additional licenses, fees, or paperwork required. The bill does not eliminate Ohio's concealed handgun license system, but rather makes it optional.
"As a gun owner, an infantry veteran of the Iraq War, and a proud defender of our 2nd Amendment rights, I am glad to co-sponsor this legislation which would make Ohio the 23rd constitutional carry state," added Stewart.
Governor Dewine signed the bill today officially making Ohio the 23rd state more on the bill here: https://search-prod.lis.state.oh.us/solarapi/v1/general_assembly_134/bills/hb227/PH/02/hb227_02_PH?format=pdf