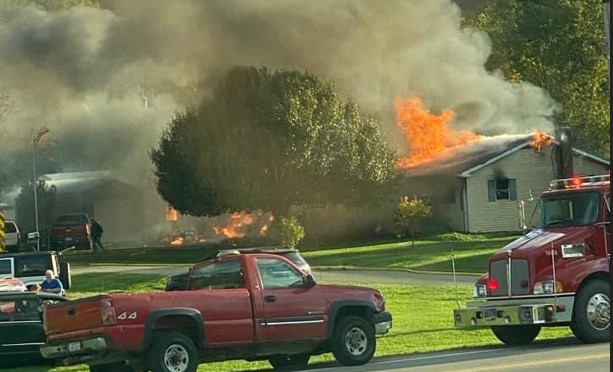 ROSS – Ross County first responders are at the scene of a fully engulfed structure fire at Adrian Dr in Chillicothe Ohio.
According to early reports, several fire departments have been called in to assist at the scene of the fire. It was reported that when they arrived on the scene the structure was fully engulfed. One person was reported entrapped in the home.
Update: One person has died in the fire, and another person received severe burns and was transported to Adena Hosptial
Please avoid the area at this time due to the severity of this structure fire most likely the area will be shut down for a while.
The state fire marshall is on the scene for investigation