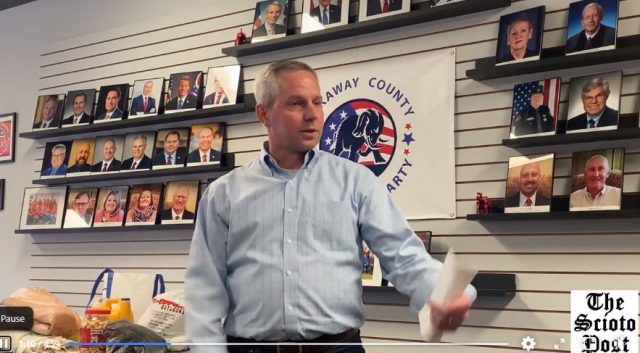 FAIRFIELD – Today, former central Ohio Congressman Steve Stivers (OH-15) endorsed the conservative candidate Jeff LaRe as the next United States Congressman. Congressman Stivers recently stepped down to become the President of the Ohio Chamber of Commerce.
"For ten years, the people of central Ohio have been represented by a respected leader, someone who knows what it means to put the needs of others before his own," said LaRe. "I am running for U.S. Congress to restore safety for all Ohioans – safety for our economy, our borders and for our men & women in blue. I am ready to head to Washington to fight for hardworking Ohioans."
"I think what sets him apart from other candidates is his law enforcement background," said Stivers. "He understands security. We're at a time in our country where our neighborhoods need to be secure, our jobs need to be secure, our border needs to be secure. He understands those issues. I think his experience as a law enforcement agent also means that he's used to acting with people in high-stress situations. And he knows how to treat everybody with respect. That's also important to me. I think he is ready to do the job. He will be an effective member of Congress. He'll stand up for our values. He's a conservative leader, so I'm excited to be endorsing him."
Recently LaRe came to Circleville and we captured his interview above
Learn more about Jeff LaRe and his campaign at LaReForCongress.com.