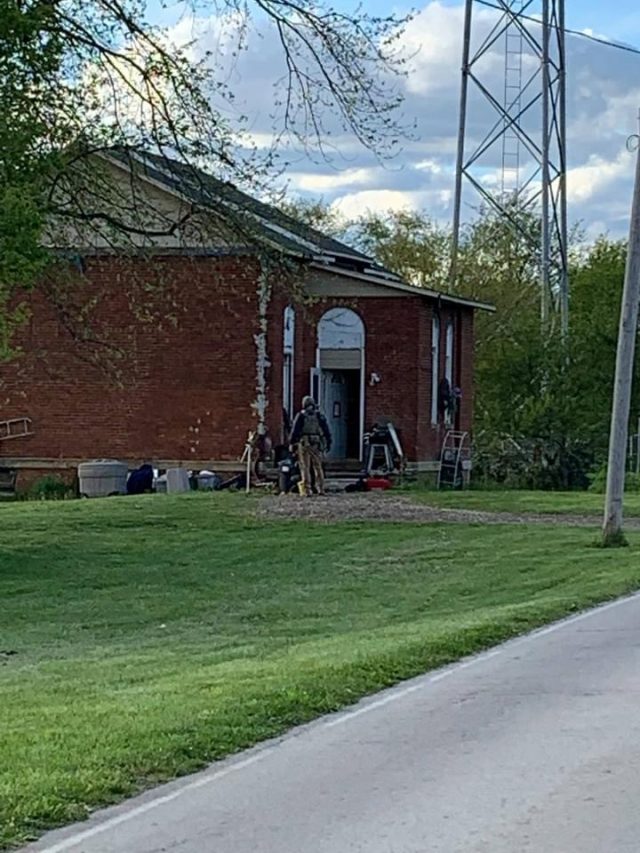 Pickaway – Pickaway county Sheriff along with other first responders has Winchester road between Madison Walnut and 752 closed off for an emergency situation.

Currently, no one is allowed in the zone unless they are authorized, emergency responders. It is unknown the total situation at this time.

They have evacuated homeowners

UPDATE: A small unit of Columbus Bomb Squad was called to the scene for a possible device. A small explosion was heard around 7:30 pm and then the Sheriff's department and First Responders cleared the scene around 8 pm.
DATE: May 12, 2021
FOR IMMEDIATE RELEASE. . . . . . . . . . . . . . .
According to Sheriff Matthew O. Hafey, on May 11, 2021 at 4:51 PM Deputies from the Pickaway County Sheriff's Office were dispatched to 13965 Winchester Road Ashville, Ohio on a possible pipe bomb that was found inside the residence. Harrison Township Fire Department was also dispatched.
Deputy Jarrid Daily was the first Deputy on scene and located the alleged pipe bomb inside the home. Deputy Daily immediately evacuated the residence and advised the Pickaway County Communications Center that he needed a bomb squad.
The Franklin County Bomb Squad responded to the scene and detonated the pipe bomb.
Evidence from this incident is being turned over to the State Fire Marshal's Office for analysis.
Sheriff Hafey would like the thank Harrison Township Fire Department, Bloom Township Fire Department, Franklin County Sheriff's Office, Federal Bureau Of Investigation, Bureau Of Alcohol, Tobacco, Firearms & Explosives and the Columbus Fire Department for all of their assistance in this incident.
The case remains under investigation by the Pickaway County Sheriff's Office.
The road is now open.