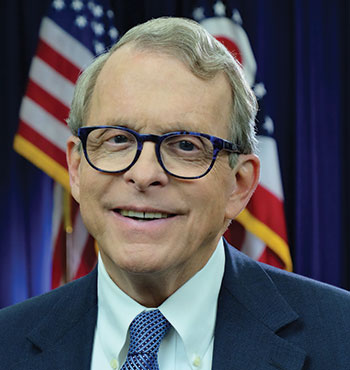 OHIO – Gov. Dewine has mandated seven counties in Ohio to war masks effective 6 pm tomorrow.
Dewine said, "This order will stay in effect as long as these counties are in a red level or if they increase to the Purple Alert Level 4. If the counties drop to a Level 2, the requirement will drop off."



In these red-alert counties, people will need to wear a mask: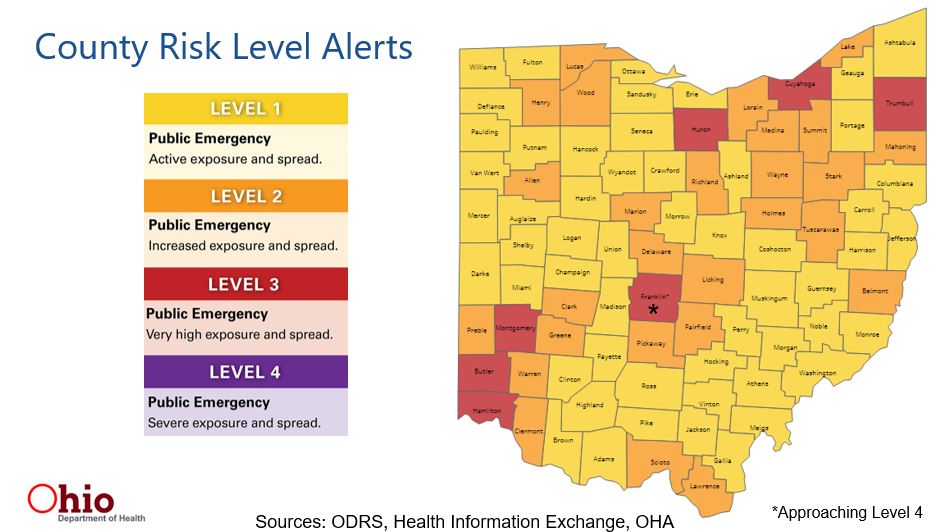 When they are in any indoor location that is not a residence;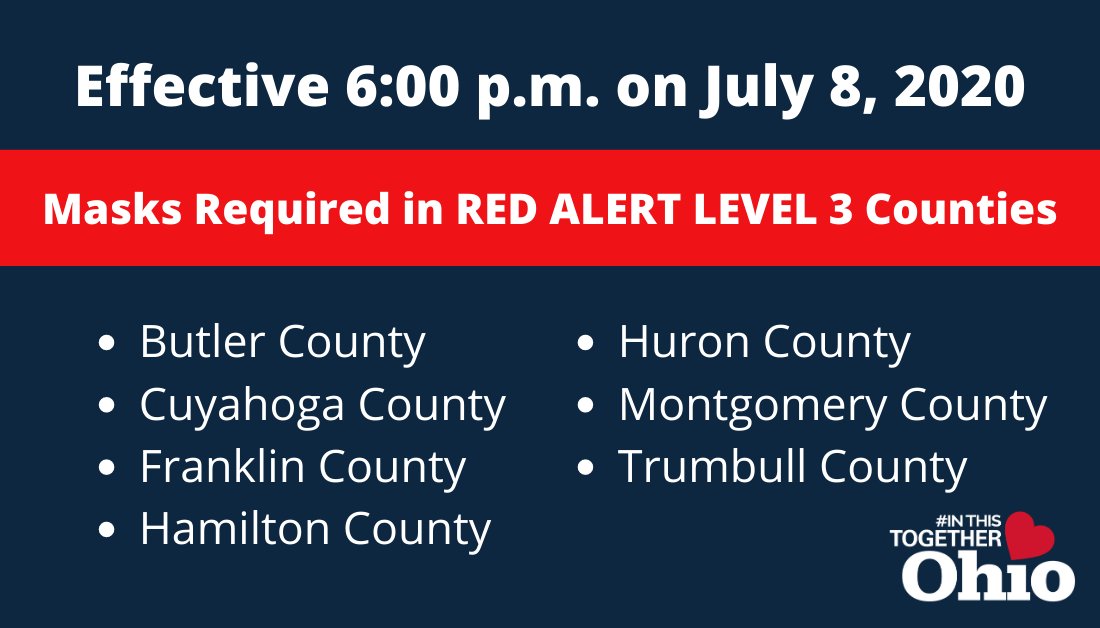 When they are outdoors and unable to consistently maintain a distance of six feet or more from individuals who are not members of their household; or when they are waiting for, riding, driving, or operating public transportation, a taxi, a private care service, or a ride-sharing vehicle.
This Order does not apply to children under the age of 10 or any other minor who cannot safely wear a face covering.



The Order also reflects the mask guidance that has existed for employees and businesses under their health and safety guidelines, which does not require a person to wear a mask if their physician advises against it. If wearing a mask is prohibited by federal regulation, if communicating with the hearing impaired, when alone in your office or personal workspace, and other similar measures.
Currently, Ohio has seven counties that have triggered a Red Level 3 Public Health Emergency Alert:

➡Butler
➡Cuyahoga
➡Franklin
➡Hamilton
➡Huron
➡Montgomery
➡Trumbull pic.twitter.com/ydMNfqbB5W

— Governor Mike DeWine (@GovMikeDeWine) July 7, 2020