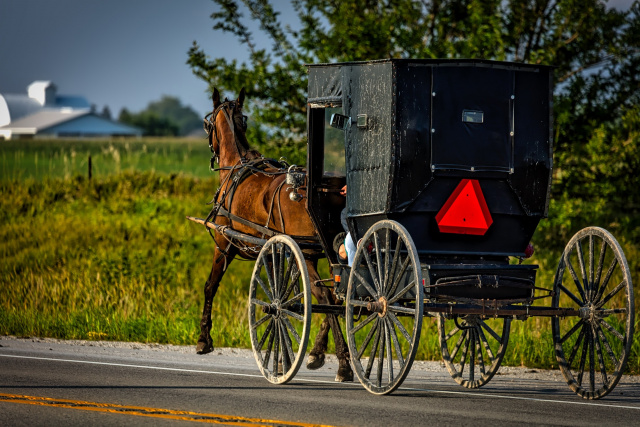 TARLTON – Several people are injured after a horse and buggy vs car crash in the Tarlton area
According to early reports, a vehicle crash into a buggy has injured an entire family around 3 pm on Tuesday. The wreck occurred on Tarlton Adelphi and Spangler road in Saltcreek Township. Reports of one juvenile that has lost consciousness after the crash.
Update: According to Law Enforcement on 10/5 at 3 p.m. a 2006 Ford Taurus driven by Mark Schlosser, 63, of Tarlton, was driving north on Tarlton-Adelphi when it struck an Amish Buggy traveling the same direction in the rear at the intersection of Spangler Road. Inside the buggy were three juveniles, two female of 11 & 9 years of age, and a 6-year-old male. All the children were thrown from the buggy as it overturned.
The two girls were transported by ground to Berger Hospital and the male was airlifted from the scene to Children's Hospital in Columbus. The crash remains under investigation and no charges have been filed at this time.