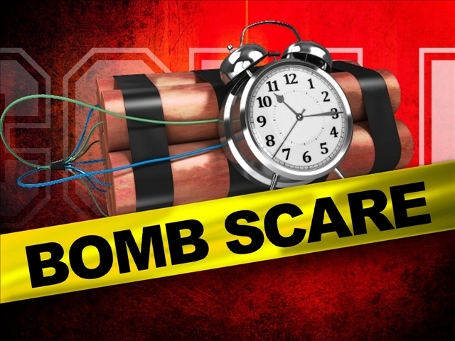 Chillicothe – Evacuation occured in Chillicothe on Tuesday after a possible bomb scare around 2:30 pm today
According to early reports, the Sheriff's department they issued a mandatory evacuation in the area of Eastern Ave to Douglas Street and to 7th Street after a suspicious package was found
Currently, the Sheriff's department has the area blocked off, including the Greenlawn Cemetary.
The Law Enforcement's center of attention is an area of 600 blocks on Eastern Ave.
"My office is currently on the scene of an emergency situation on Eastern Avenue. Eastern Avenue is closed from the ODOT District 9 headquarters to Douglas Avenue. Watt Street is closed from 7th Street to Eastern Avenue. Lincoln Avenue is closed. Emergency crews are currently at the scene. Please use alternate routes and steer clear of the above areas. Further details will be released as they become available," said Ross Sheriff.
Update from Sheriff's department: Shortly before 3:00 p.m. today my office received a call of a suspicious package at a residence on Eastern Avenue. Deputies arrived and could not verify the contents of the package and whether or not it contained any explosives.
A safety perimeter was set up and residences in the area were evacuated. The Franklin County Sheriff's Office Bomb Squad responded to the scene and was able to verify that it was not an explosive. The perimeter area is now back open.