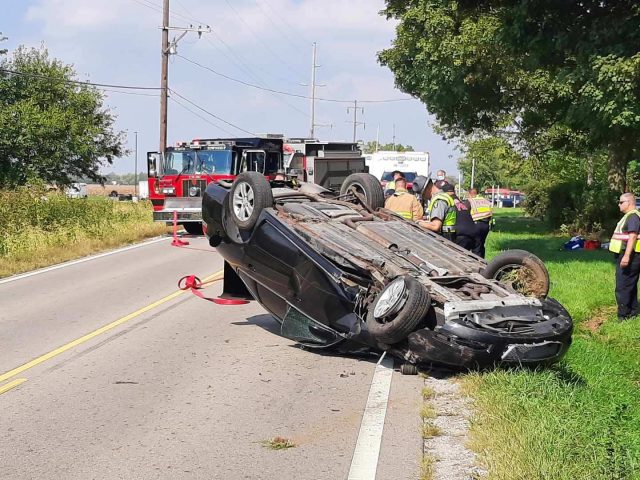 Pickaway – Both north and south are closed on 104 1/4 mile south of 762 at 2 pm.
According to Commerical Point Police department shortly before 2 pm this afternoon the Pickaway County Sheriff's Dept received several 911 calls of a reckless driver heading South on 104 in the area of Southern Point.
The Commercial Point Police Department was the closest car available in an attempt to stop the vehicle. Shortly prior to Commercial Point Police Chief Adam Jordan's arrival the vehicle in question had already passed SR 762 and struck a FedEx driver that was out of his delivery vehicle. The suspect vehicle rolled over before coming to a rest on its roof. The FedEx driver sustained serious injuries and the driver in the other vehicle also sustained injuries. Both parties were transported to Grant Hospital.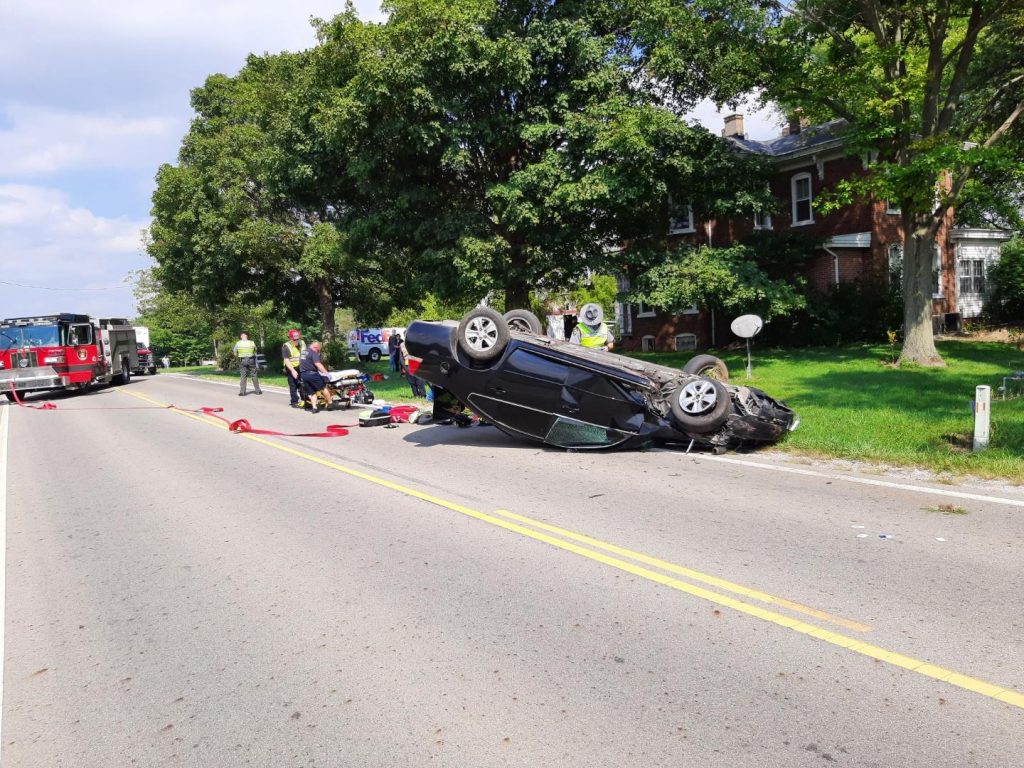 The Ohio State Highway Patrol is conducting an investigation on the crash. Harrison Twp, Scioto Twp, and Jackson had also responded to the scene. SR 104 remains closed at this hour from SR 762 to SR 316.
Update the road is now open