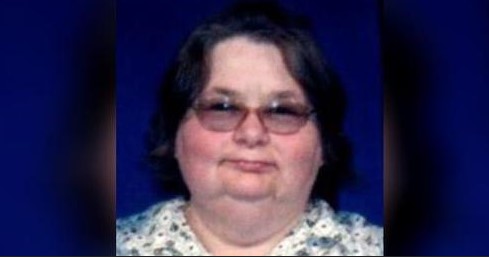 Bonadine "Bonnie" L. Fausnaugh, lifelong resident of Circleville, passed away on August 5, 2021. Bonnie was born November 25, 1947, to Harley and Violet Reed. Her parents preceded her in death along with her siblings Butch (Judy) Reed, Beulah (Reed) Walsh, her niece Rachel Reed, and her sister-by-choice Margaret Wilkins. Bonnie is survived by her husband Stanley Fausnaugh; nieces and nephews Timothy Neff, Jim (Cheryl) Neff, Joseph (Laurie) Neff, Theresa Ramey, Tamara (Scott) Neff Swaggerty, Albert Kirkendall, Jonda (Daniel) Cheuvront, Joshua Reed, and Korinna (Steven) Larson; as well as many other nieces, nephews, and friends.
Bonnie was a graduate of Circleville High School in 1965. She married the love of her life, Stanley, in 1966. Bonnie was a dedicated employee at Brown Memorial Home for almost 40 years. She used her artistic and creative talents to bring joy to all, but mostly with her residents as they meant the world to her. Bonnie loved taking care of the patients so much that she often would volunteer her time when she was not on the schedule and would spend her own money to buy things for them.
Some of Bonnie's favorite foods were porkchops, homemade bread, and coconut cream pie. She loved to travel and shop with her sister Beulah and friends Margaret and Millie. Family jokingly called them the Golden Girls!
One of Joe's favorite memories of his Aunt Bonnie was when the men in the family were going fishing and would not take him with them! He cried, so Bonnie put him on her bike and took him on his own fishing trip! Just one of many examples of how loving and kind Bonnie was to all her family and friends.
Bonnie was a devoted woman of God, who loved Jesus, her family, her friends, and all animals (especially her cats and any strays she could give love and attention to). She loved to live life to the fullest and did not back down from adventures. She had a wonderful sense of humor and always knew how to make her friends and family smile. She always saw the good in others and loved unconditionally. Her generous spirit will be greatly missed by many.
A message from Joe:
I would like to thank God, my wife Laurie, and our friend Jonda. I couldn't have gotten through this without you. I would also like to thank everyone who has been praying for us, especially my church family at Crossroads Church in Circleville. You are true Prayer Warriors and I love you very much. I would also like to thank Pam and all the staff at Brown's Memorial Home, and my sister Tammy who has been taking care of our brother Tim in his sickness. You are a strong woman. To the rest of my family, I love all of you more than you can know. With Love, Joseph