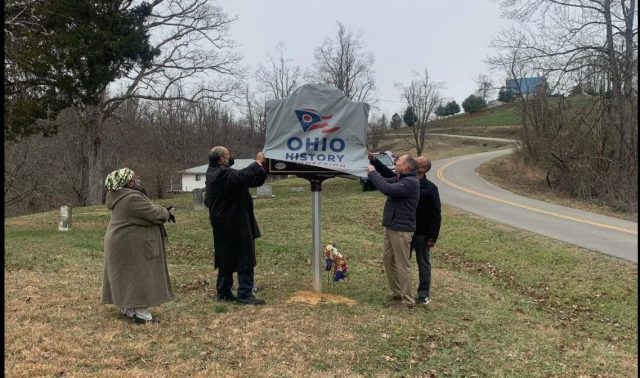 Lawrence County – Today Ohio Historical Marker along with Bob Peterson traveled to the Macedonia Settlement Cemetery near South Point, in Lawrence County to recognize history.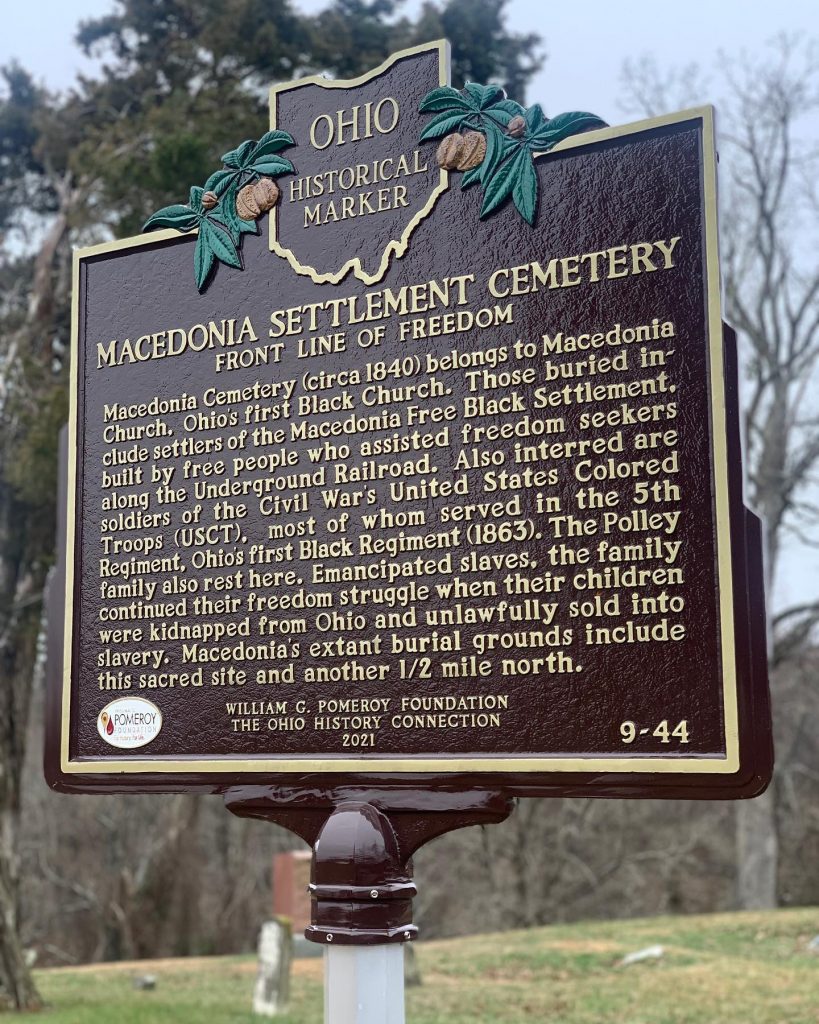 "This cemetery along with the nearby Macedonia Missionary Baptist Church are important pieces of Ohio's history. They recognize Ohio's first black church and an important cog in the Underground Railroad," said Peterson in an online post.
The Macedonia Missionary Baptist Church was probably the first African-American church established in Ohio.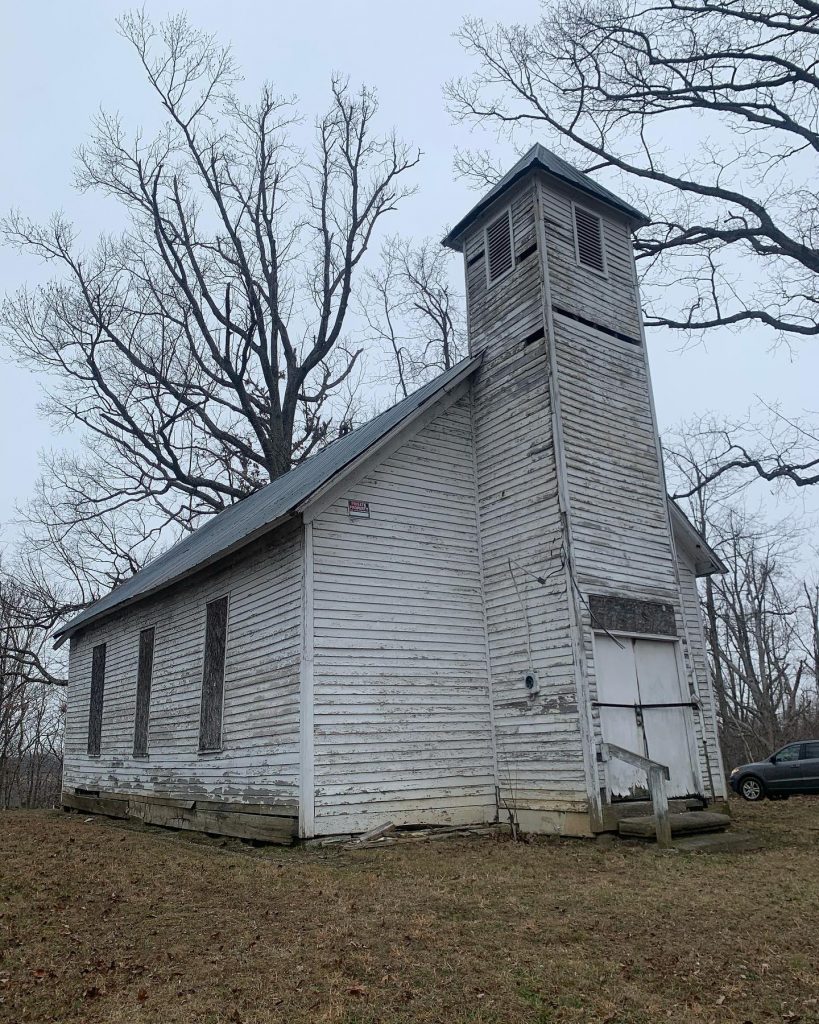 African Americans established the Macedonia Missionary Baptist Church when segregation kept them out of other churches. Since at least 1799, Burlington, Ohio, where the Macedonia Missionary Baptist Church is located, had been an important abolitionist center. During the early 1810s, local abolitionists and thirty-seven freed slaves from Virginia established the church. African Americans had previously conducted services in private homes. The church was located on Charley Creek Hill, just north of Burlington. In 1849, parishioners replaced the original church structure with one that still stands today.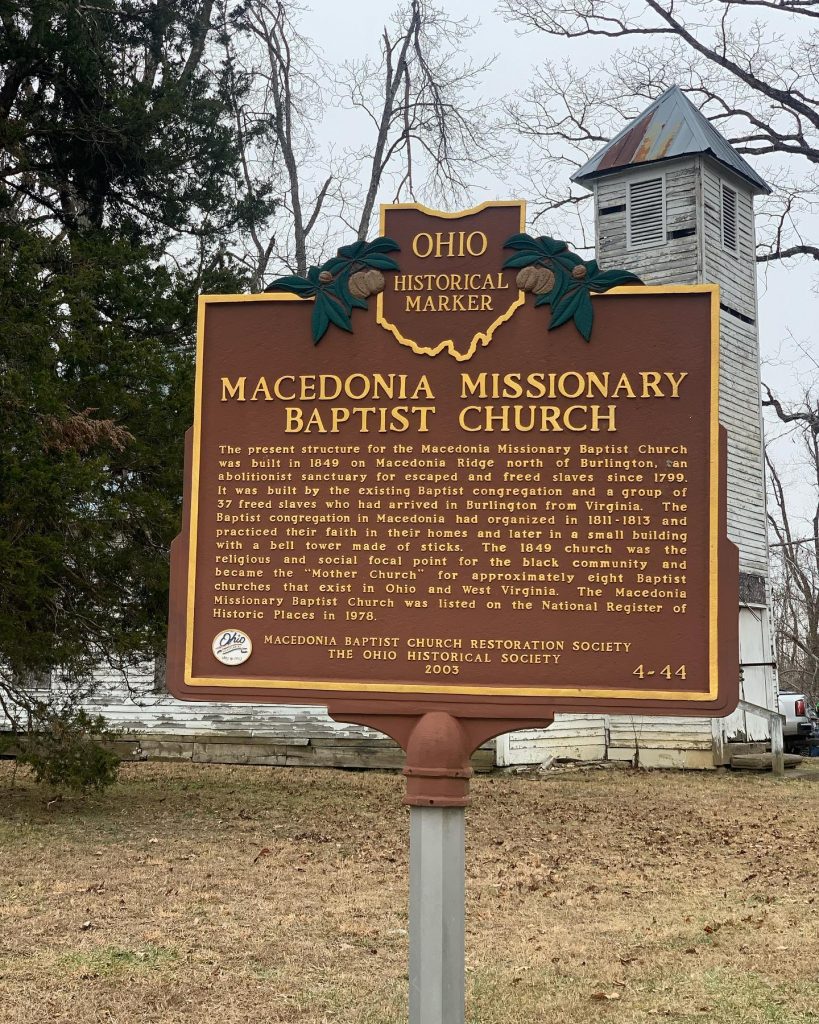 The Macedonia Missionary Baptist Church served as an important stop on the Underground Railroad in Ohio. The congregation played an active role in assisting fugitive slaves to freedom in both the North and Canada. Macedonia Missionary Baptist Church continues to hold services today.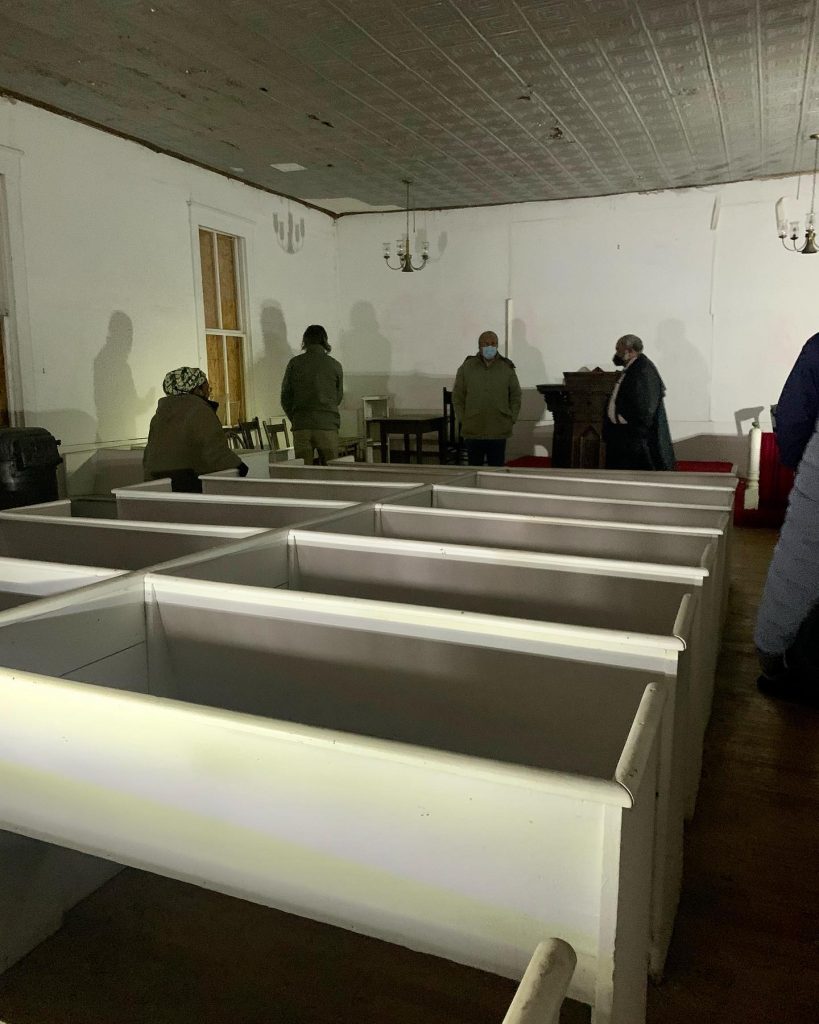 The Macedonia Missionary Baptist Church illustrates the prejudice that existed in Ohio during the years before the American Civil War. Ohio was a state that did not allow slavery. Nevertheless, that did not mean that whites were open to granting African Americans equal rights. Free blacks found that it was difficult to get fair treatment, and they often formed their own communities and institutions away from whites.