ASHVILLE – Ashville Police department is adding a new kind of police vehicle to the department aimed at saving taxpayers money, but it is also considered an upgrade for police.
Ford is currently the only company that sells a Police Interceptor Utility the American company's first-ever pursuit-rated hybrid police SUV. According to the Ford Company the vehicle is not only green and will save trips to the pump saving taxpayers dollars, but it's also the overall fastest and fastest-accelerating police car in the United States with an impressive 0 to 60 in 5.77 seconds and up to 150 mph from its 400-hp twin-turbo 3.0-liter V-6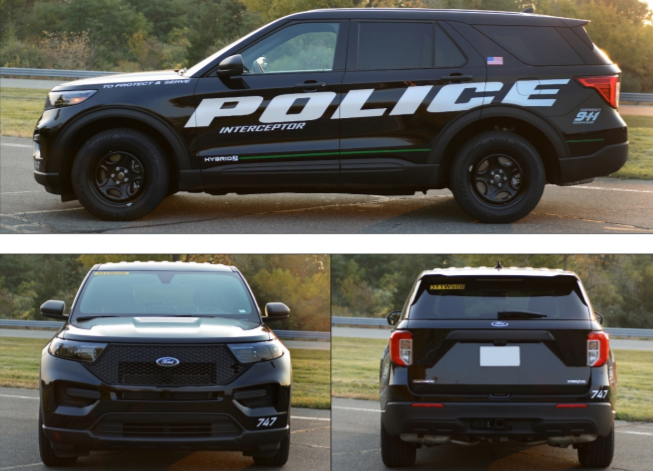 It also comes with a 12.1-inch computer screen in the dash of the unit allowing the removal of computer equipment on the passenger seat like most police departments deal with today.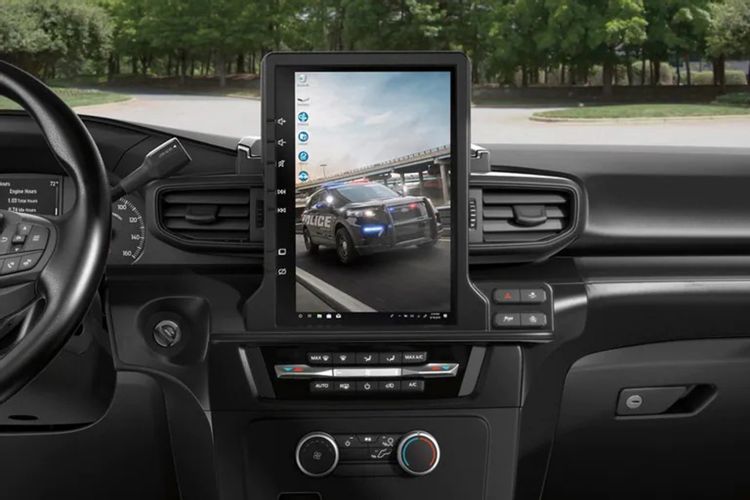 The vehicle is also an all-wheel-drive vehicle so dealing with police calls in the snow and ice or accelerating to catch the bad guy will have extra grip. The vehicle even comes with a "police perimeter alert" a factory-installed highly-improved model of Surveillance Mode. It uses Blind Spot Information System sensors to monitor about 270 degrees outside the vehicle. It detects threats by analyzing the motion of things outside the vehicle. Anytime a potential threat is detected, it sounds an alert, activates the rearview camera, and automatically locks the doors and rolls up the windows.
Based on 20,000 miles in the Interceptor Utility hybrid, Ford estimates that 1,276 gallons of fuel can be saved per year. This is the equivalent of 22,600 lbs of greenhouse gas emissions. At the current Ohio cost of gas would be around 5 thousand dollars per vehicle per year.
Costs, surprisingly the cost of the hybrid is comparable to the cost of a Police interceptor Dodge Charger, and that's why Ashville is aimed to take two on in November when they become available. Currently, Commerical point has one unit in action now, and they aim to purchase another soon.
Chief George of the Ashville Police department told Sciotopost that he feels that these new vehicles will save Ashville citizens money and will service the community better for years to come.
Currently, the Ashville Police department is fully staffed and has recently deployed body cameras and updated some of the in-car camera systems.
Federal Cares act monies were used to purchase these cruisers not local tax money