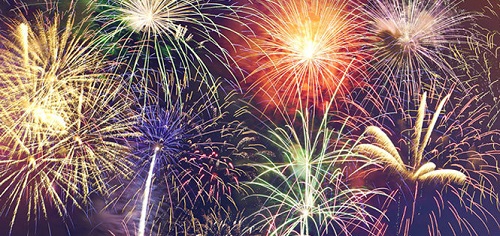 ASHVILLE – Ashville Mens club has reported on why they cannot do the 4th of July this year even with Gov. Dewines rollbacks on many orders.



Last month the club made the decision to cancel the events, "it is with heavy heart that the Ashville Community Men's Club announces the cancellation of this years 4th of July Celebration.
We have been monitoring the reopening closely and were hopeful to be able to have this years event but with the current ban on mass gatherings and after consulting with industry partners such as the Ohio Festivals and Events Assoc (OFEA), Greater Ohio Showmen Assoc (GOSA), Ohio Fair Managers Assoc (OFMA) and changes within the Ohio Department of Agriculture we do not believe the ban will be lifted in time for us to put on this years event.
The Celebration is the clubs largest fund raiser that allows us to put on other community events, provide scholarships and make various donations to community hunger relief, schools, athletics, civic improvement project and more.
We want to thank the Village of Ashville, Triple Treat Shows and all our sponsors and vendors for all your support over the years and we look forward to celebrating again together in 2021."



With pushback from the community over the last few weeks, even a popular petition to show support the Ashville Mens Club says its not feasible this year.
"There are several reasons but first and foremost is that at this time Festivals, Parades and Carnivals are still part of the continued business closures per the Ohio Department of Health Responsible Restart Ohio.
The Governor did sign an executive order Tuesday June 9th allowing "County fairs focused on supporting 4H and FFA to take place with restrictions."
In addition each county will get $50,000 of state money if they hold a Jr. Fair, and $15,000 if they do not, to make necessary safety improvements during the coronavirus pandemic. No such financial support has been extended to local festivals making it very difficult financially to implement all the required safety measures, even if those events were allowed to take place."
Sadly fireworks in Ashville will not take place.