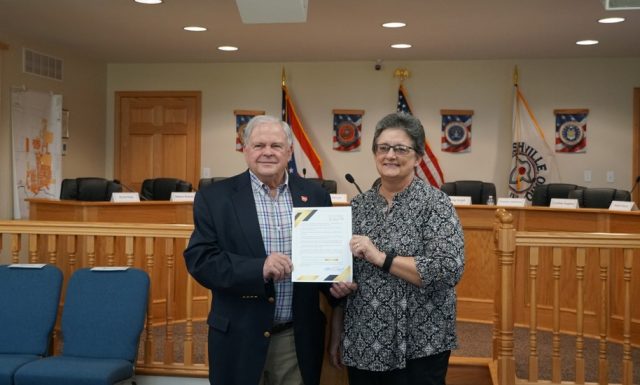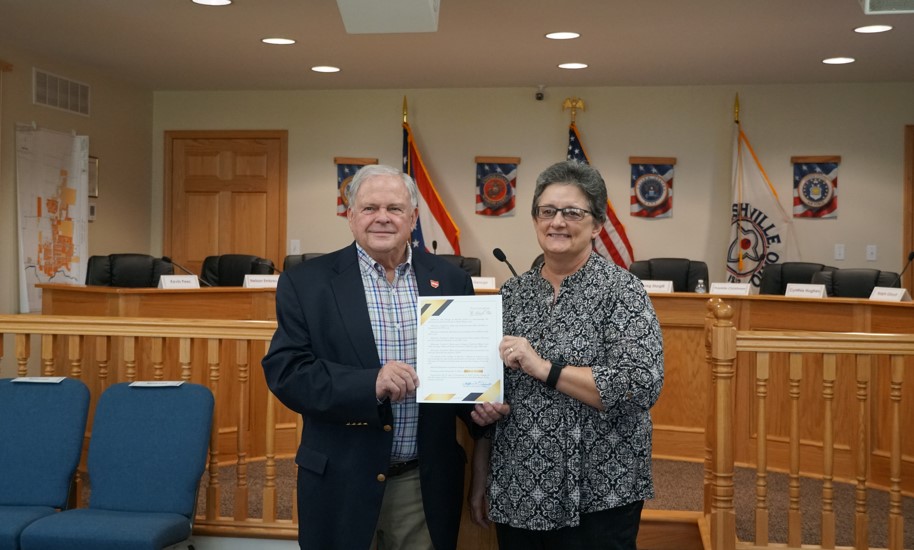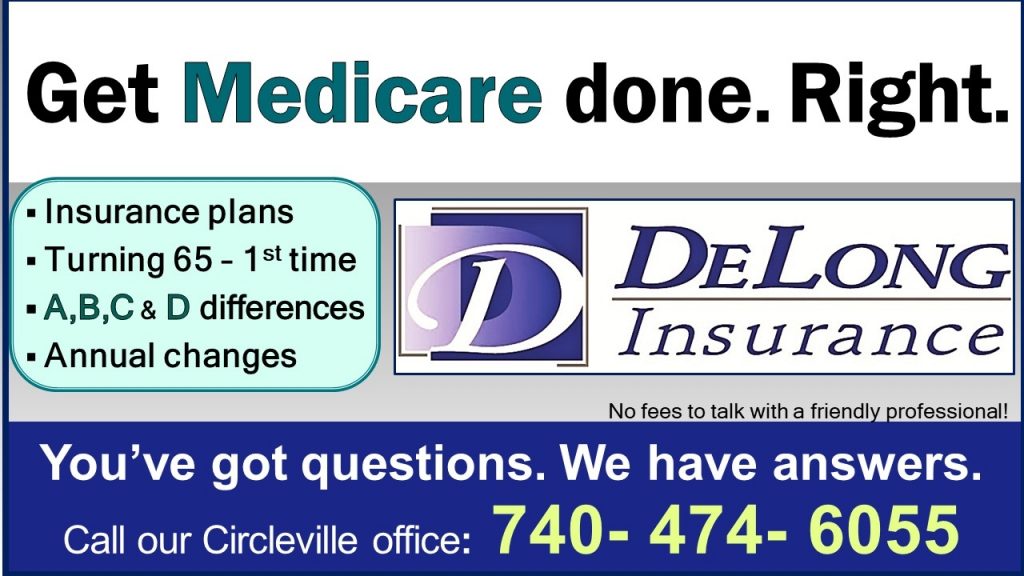 Ashville – It was standing room only in Ashville Council Chambers on Sunday, family, friends, and former and current Ashville figureheads were in attendance all for one purpose to honor Former Mayor Chuck Wise.
Current Mayor Nelson Embrey II who took over as mayor after Chuch Wise passed suddenly earlier this year led the Dedication of the Council room and Bench.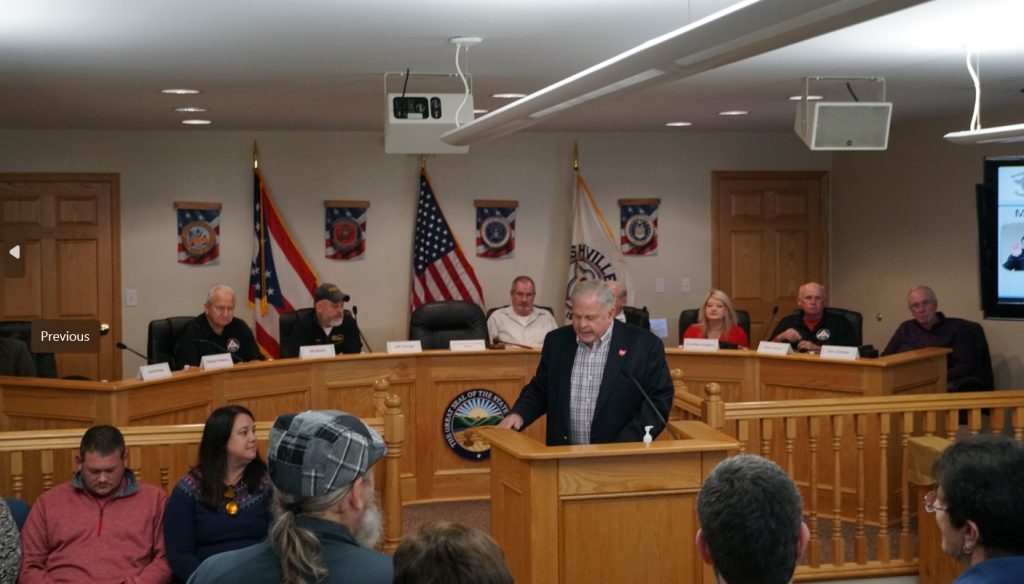 "So we tried to set our program up, but because Chuck wore so many hats in this town, we're just going to go through a list of people to recognize the various things that he did in this community. So we're going to start off with our Pastor Kevin Pees from Village Chapel and he's going to tell us about Chuck's service to God, said Mayor Embrey
"It's a privilege to pause and consider Chuck's role at the church and village chapel. It has personal connections to me because not long after I came to Village Chapel, he scheduled an appointment to come in and talk to me. When someone comes in to talk to you, you don't know for sure how you're not sure how that's going to go. But he sat down and, even though he didn't know me well, and I wish I remember the exact words but essentially, he said, I want you to know, I'm for you. I'm with you. I'll walk beside you. And that meant so much. You know, starting in a new place at a church where the beloved pastor had just left and having Chuck Wise to support me in that way was so powerful," said Pastor Pees "He helped with the Awana children's ministry, helping children see Jesus and memorize Scripture. He was an usher for many years, it is always great to see a smile. He was eager to welcome people as they came to worship. He was part of the visitation team. And I personally was blessed by that when my father who lives in Northwest Ohio, had a heart attack and was down at OSU. He went up to visit my dad and walk beside him on that journey and it meant so much in my life. Of course, I love to think about this. Sherry has such a passion for Operation Christmas Child and the shoebox ministry. But it was Chuck that turned into a little boy when it came to packing their shoe boxes and putting gifts together and it was fun just to watch him shoot rubber bands at people and goof around. And just acknowledged to me that he was not a perfect person but he wanted to love his savior. And watch him walk beside a young boy to help teach that young boy how to be a man for Jesus. Very powerful and I'm just really grateful to have had a chance to see his example of Village Chapel."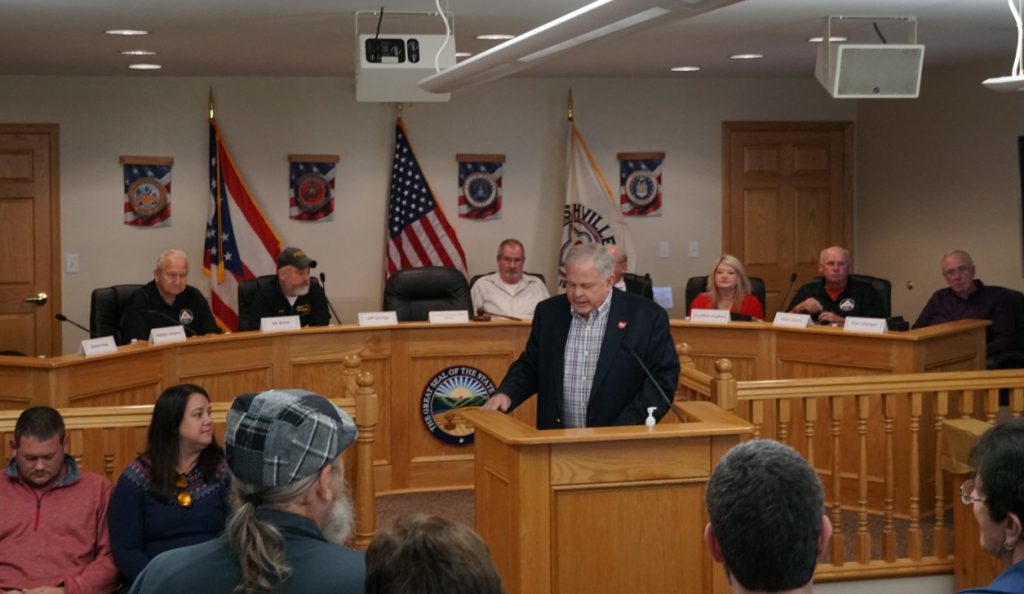 "Another aspect of Chuck's life is the fact that he was a volunteer fireman for Harrison Township. And so I've asked Bill Welsh, who also is one of our township trustees to speak about chat service with the fire department will not," said Mayor Embrey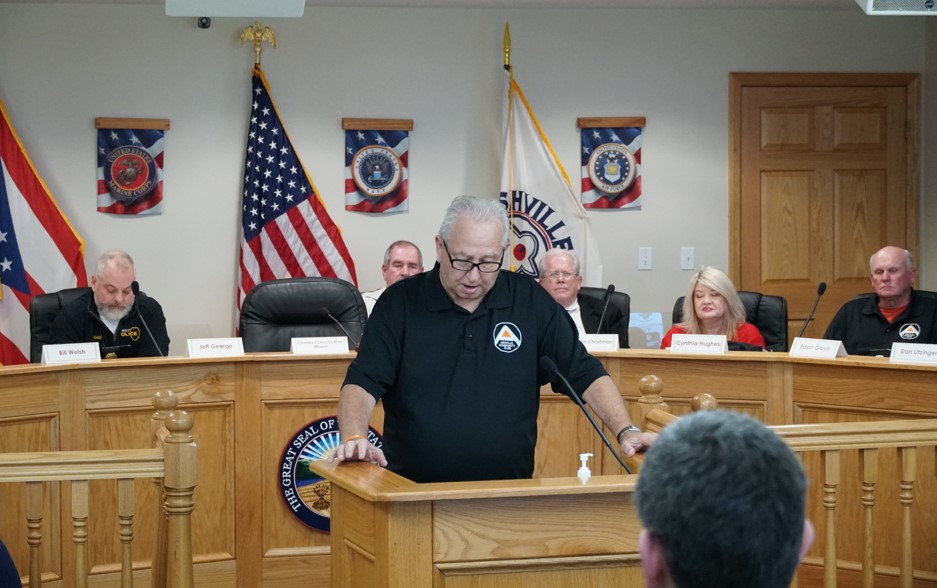 "It's a privilege to be here. First of all, said Welsh, "I really appreciate the friendship I had with Chuck. Chuck during the fire department in 1985. As a volunteer firefighter in an EMT, he is very dedicated. He worked many shifts for the squad and answered runs as they came in. Due to his commitment to the police department and to the village decided to step down in 1992. With changing from volunteer to volunteer part-time that we had to the full time like we now have it made it kinda tough, especially back then as a volunteer. Get up in the middle of the night go on a run, give up your sleep, and get up and go to your job the next day. Leave the dinner table come home to a cold meal and eat it whenever you can reheat in the microwave and hope it tastes good. Leaving family gatherings right middle of Thanksgiving, we're in the middle of Christmas can get up and leave kids ready to do presents. You say sorry, I'll be back. I mean, really, as a township trustee, I really appreciate all the volunteers and everybody for what they've done over the years and I appreciate the firefighters we now have. Chuck also became a member of the community club in the early 80s. He served on several committees for us. He helped with the celebrations and helped us give away cider and donuts at the Halloween activities we had, he helped us bag over 500 bags of candy we give away to the kids every year at Christmas. They come and sit on Santa's lap and tell them what they'd like to have Christmas. In 2019 he received our Distinguished Service Award. He's always been a big supporter of the Fourth of July in the Village of Ashville. I can tell you that he really will be missed."
" One of the other hats that Chuck wore back was that he was a police officer and became the police Chief here in Ashville for a while. So I have our current police chief, Jeff George, and also Greg Sturgill was on the police department to have a few remarks about his service, said Mayor Embrey.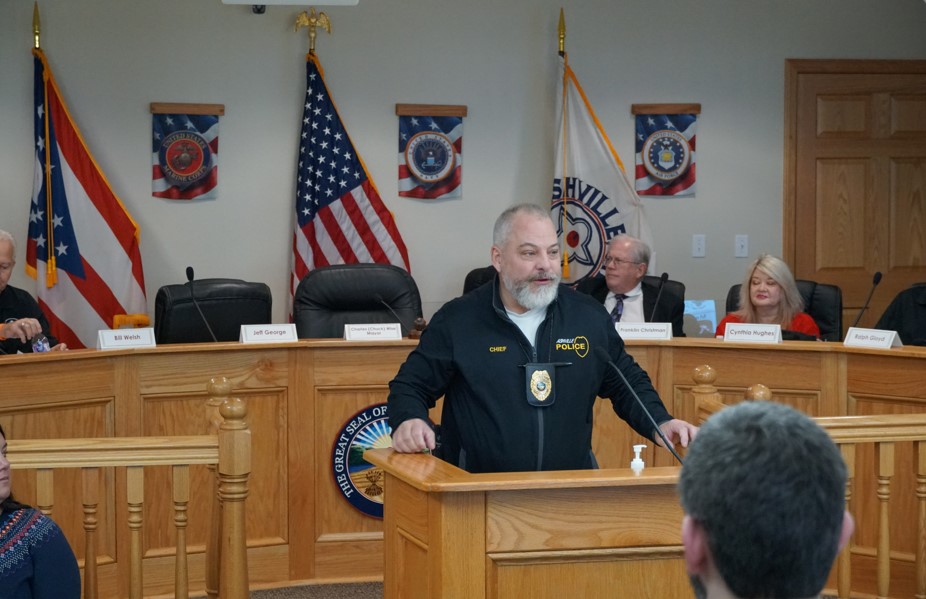 "So as a police chief, I've heard a lot about Chuck. It's gonna be some big shoes to fill. They are and literally they are cuz he was huge. I'm just a little guy. Those shoes are big and it's hard to film but I've given it my best shot. A little bit about Chuck just his history. He went through Reynoldsburg police academy in February of 81. He Graduated Academy in June of 81 he was sponsored by Ashville, to go to the academy at that time had we sponsored. Chuck was a commissioned officer for 16 years. Four of it was a was a patrolman and 12 years as police chief, so he is actually the longest-running police chief in the village. As a police officer, in his first six months, he was the only officer on duty in town, and then he went to be the police chief again for 12 years after that, said Chief George, " As we all know, and everybody here is probably already said, Chuck tried to be a little bit of everything. Always involved. He was a part of the fun in the sun for the kids over at the park every summer. He was part of the just say, No Program, Safety Day. And of course, the Fourth of July, which you've already heard, that was long as I think pride joys was the fourth of July. The bike rodeo for the kids and of course in the Ashville community club. One of the hardest things I've seen in an article about Chuck because he didn't get a chance to tell us but one thing it said is one thing that bothered him about being a police officer was going to the fields have fallen officers. And he did go to the Fallen Officer the Lancaster officer that was killed a couple of years back. He was always always into something. And one thing Chuck was always easygoing. I have never seen a Mad. I've heard there were a couple of times when somebody got really mad and you really wanted to look out because he was like the gentle giant. I never had a problem with him. When he would get mad, I guess it was pretty bad. One thing I can say is when I think of Chuck, I have to laugh to myself. Anytime I had to bring a new officer onto the department, I'd have to pretty much get his okay, if I can hire that that person to be an officer. So he would always ask me before I offered them the position to let him interview them before he would okay, the I can hire. Chuck's idea of an interview was basically he would just ask them a question like, can you tell me a little bit about yourself? And before they could finish it was storytime and they would just sit there and talk to us for half an hour. Just sit there and talk about stories about Ashville, whatever he wanted. He just talked about anything and everything. Those officers on the way here I'd have a laugh at them because they would be like oh my god, I gotta interview with the mayor. Oh, my God. Gonna ask you one question, and you're just gonna sit there listening and that's what will be every time and then, towards the end of his interview, he would ask him to leave the room and sit for a little bit and he would just sit and talk to me about things and 20 minutes or so he'd say, I think I've learned sweated enough. And he looked at me because you like them? I said Yeah, I think they'll do good. Okay. So basically that was his interview process. So he definitely will be missed. He always told me when we were talking that he really missed being a police officer. I think he really really liked that his path was different but he said you know being Mayor, he was my boss because I feel like I'm still part of the police department."
Greg Sturgill former officer then came to speak.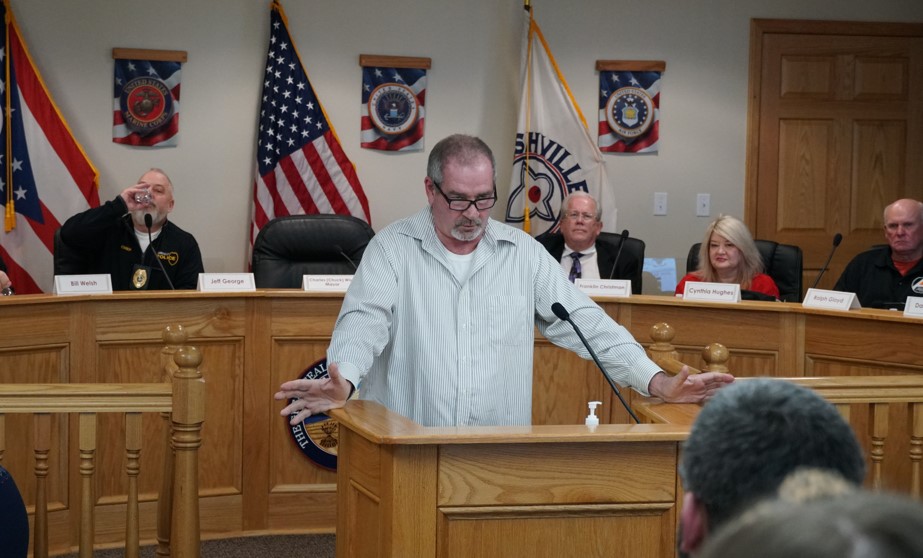 "I was a high school dropout when I approached Chuck for some reason I wanted to be a police officer but I didn't have an education, Chuck took me in. He got me lined up for night school at Teays Valley. He got me set up for my GED to sponsor me through Eastland Police Academy, I then graduated Academy in November of 91-92. Throughout that time, Chuck has really taken me under his wing, and he finished raising me to be the man I am today."
"Franklin Christman who is our current village administrator, probably spent more time with Chuck than most of us, running the day-to-day things with Ashville Government"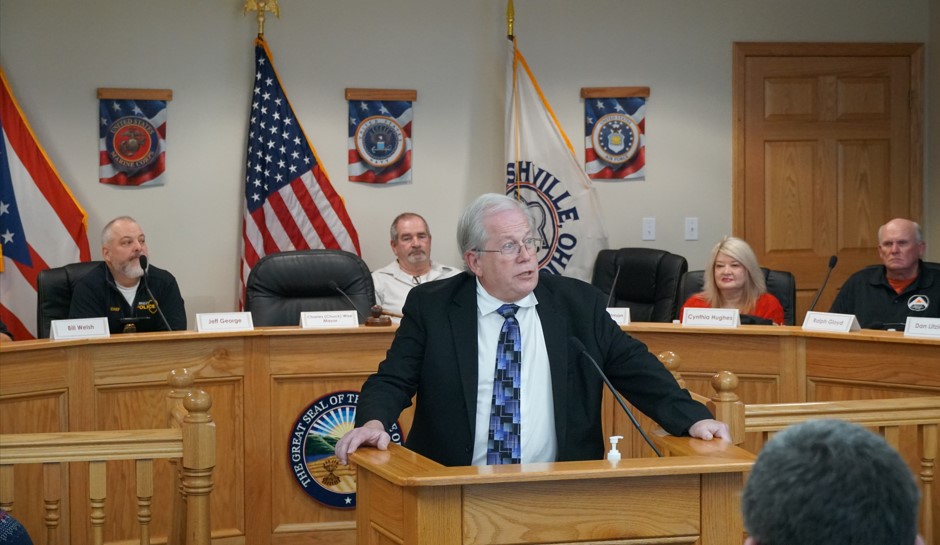 "I teamed up with Mayor Wise after his election in 2019. He served as mayor from 2000 until 2023. For me as a council member and then as village administrator, March 3 2003. Firstly generated my respect as Mayor of Ashville, over time, your mind was respected not because of the position of authority he had, but because of his leadership and commitment to Ashville is community and our collective future. Because in the final analysis is not what opportunity is given to us is what you do with that opportunity. And Mayor Wise has never stopped providing for all of us. In 2000, we had a community of 3174 people. In 2020, we had a community of 4547, a 43% growth. During that time, we all had the opportunity to see and work toward our community having a stable and sustainable future. He was there to pull us together and other leaders to form a December 2000 forum for our cooperative economic development agreement Sita with South Bloomfield, Harrison Township, Pickaway County, this form that gave Alliance without him, the following items would probably not have occurred. He did not stop with the CETA with the engagement of Ohio seventh district representative Dave Hopson to staff County Commissioner Robert Huffer. Sheila, Glen Reaser, John Stevenson, Harrison township trustee Doug Clark, Heath Peters, and Paul Welsh South Bloomfield Mayor, and the City of Columbus. This time it was to form the Joint Economic Development District Jed and Harrison Township. But he didn't stop in 2007 and continued the 2010 process to continue to Madison Township with trustees Jeff, Ronnie Welsh, and Jeffrey McCray. From that time into the last expansion of the Jed in 2023, he worked for continued Community, economic growth, and new sources of revenue for the village of Ashville. For this purpose, he worked with the economic development arm of Pickaway, county P3, Nate Green, and Ryan Scribner, and would have welcomed Tim Coburn as Executive Director of P3. As you can see from the PowerPoint presentation, and the statements made by everyone here, he promoted businesses and Ashville. He was happy to do what he could to enhance his ability to be successful. A substantial number of these operators are still providing services for Ashville and the surrounding community. I want to be honest, when I first started writing this I did not know what to say. This is not easy. If you think all this was done by any one individual you're wrong. Mayor Wise was a vital part of all these ventures taking place in Ashville not only took the precise set of circumstances for things to happen, but it also took the right person position to make those circumstances happen to he knew whom to talk to and whom to generate support and whom to get an item across the finish line. He also knew there was not just he as mayor, but support from the village council Planning and Zoning Board and the community at large. He did it in a manner, that you may not even recognize what was going on. He was good with people. Sometimes these individuals underestimated his ability you may have initially had the impression of a small village mayor, but he was much more than that. He loved Ashville, but he recognized that Ashville he love could only continue if he could discover ways to sustain the village. I find it remarkable that organizations like the Mid Ohio Regional Planning Commission, MORPC focused on community sustainability now when Mayor Wise was working on this in 2000. I find it remarkable he did not stop with Sita. Jed 1, JED 2, or continue with JED up until 2023. He was looking at sources of revenue of enterprise zones CEFS CRA's impact fees, Port Authority to NCAAs he was also striving for continued in new partnerships like the CETA agreement the JEDS, Harrison Township, Columbus, MORPC, P3, Ohio, PIKKA, Pickaway County Planning Commission South Bloomfield Teays Valley School District, just to name a few. He also looked at ways to maximize the productive use of village funds through expense appropriation process grants, and zero-interest loans. These include but are not limited to. Community Development Block Grants CDBG up to $207,000 Division of Environmental and Financial Assistance DIFA to $15.1 million with an interest rate, not 5%. Not .5%. But less than point .5%. Nature's Works of $100,000 grant from the Public Works Commission $1.7 million grant and a $2.9 million zero-interest loan. The Ohio Water Department Development Authority OWGA was a million dollars, Pickaway County Park District, almost $60,000, and with the help of Brian Stewart, we received a $250,000 grant from the Recovery funds. He will absolutely be hard to replace or live up to. But I can guarantee you he would be incredibly disappointed if we don't and if we don't actually move forward. Because he recognizes you cannot simply stand still. He actually knew that very well. One of the first meetings after becoming the village administrator was a book provided to me by Berger Hospital called Spirit of this World, creating a downhaul work together culture. The basic tenet of this book is simply to leave the world a better place than you found it. Mayor Wise has absolutely lived up to these objectives and never stopped. We should not stop either. Wherever we are in our lives, we can do this. This is both professionally and personally. I believe the legacy if applied will make Mayor Wise very happy. I know you've heard a great deal about the human interest side of Wise, but now you've heard about the side that is not as well known, but just as significant because it makes up the complex individual that Mayor Wise was and yes, he was more complex than many of us recognized. It is easy to just sit back and not be engaged. From Professional leadership to the shoebox ministry. He was engaged until he left us I had the and have the extreme pleasure of working with Mayor Wise, but I'm just as happy to call Chuck my friend and had the opportunity to engage in many discussions about life. politics, religion. I valued these conversations. Believe me, he valued them too. We came away a little better not because we just talked but because we listened to each other. Let's continue that legacy."
Mayor Embrey officially dedicated the Council Chambers, a plaque, and a bench in Wise Honor.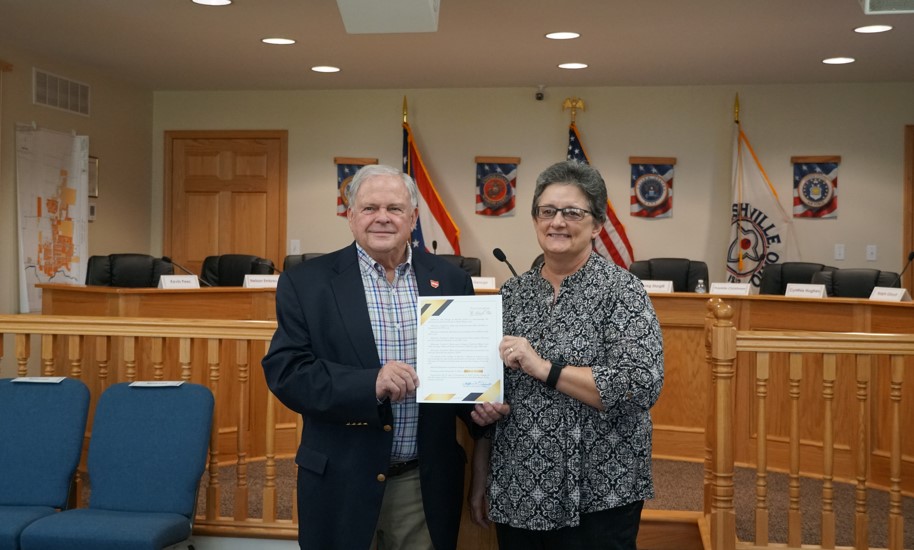 "Upon the passing of Chuck Council, I decided we needed to do something, his honor. So we decided to dedicate this room to him, and also have a wonderful plaque made for him. Chuck was very proud of this community and strived to maintain our rich charity and our small-town image and keep Asheville the wonderful place that we like to live in. So as the mayor, and on behalf of the village council, it is my pleasure to officially dedicate this room and this plaque.in his honor. I do have a proclamation. Whereas the village of Ashville wishes to acknowledge the services provided by Chuck wise mayor. Charles K wise was elected as the office of Mayor in November of 1999. And whereas he served as mayor from 2000 through 2023. Whereas Chuck Wise served as chair of the Planning and Zoning Board member since 2001. And whereas Charles K wise was the village of Ashville officer from 1981 through 1985, and police chief from 1985 through 1998. And whereas Charles Wise received the Ashville Community Club Distinguished Service Award the 2019 So on behalf of the village of Ashville I Mayor Embrey acknowledge the significant contributions of Charles K wise for 40 years are tireless and dedicated service to the village of Ashville. So I hereby proclaim November 5 as Chuck K Wise day of November 5 2023."