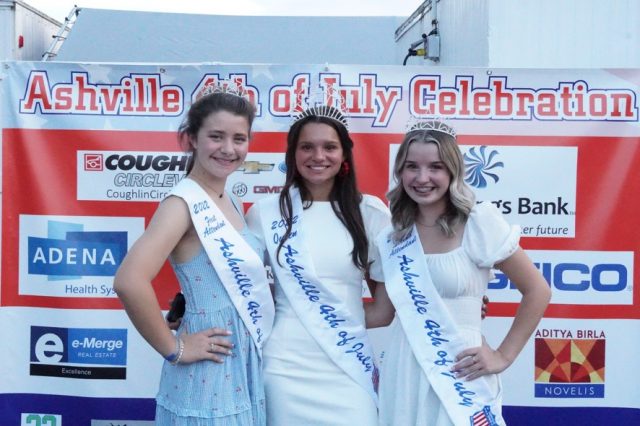 Ashville – Ashvilles 4th of July festival was able to crown a queen after being on hiatus for several years due to the Covid pandemic.
Six ladies competed for the right to be part of royalty at 730 pm on Saturday. Judges and spectators watched as bios for the competitors and questions were asked to each candidate. The judges then deliberated and chose a Queen, 1st Attendant, and 2nd attendant.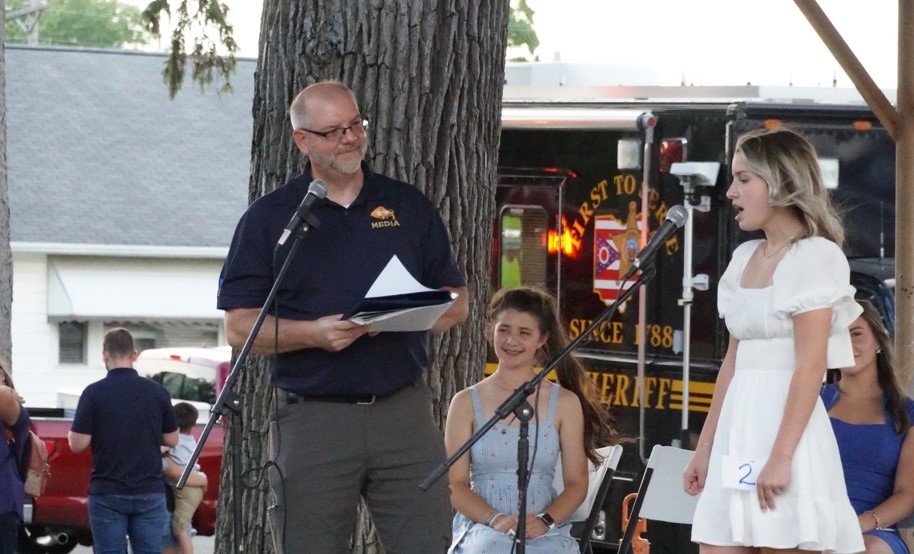 Sophia Seymour – the 15-year-old daughter of Neal & Tammy Seymour Sponsored by Ashville Nutrition and Sophmore of Teasy Valley High School was crowned 2022 Queen of Ashville 4th Festival. Her royalty is,
1st Attendant Kiera Scott – the 17-year-old daughter of Melissa Scott Sponsored by Eden Photography.
2nd Attendant Marissa Purcell – the 15-year-old daughter of Nate & Tiffany Purcell Sponsored by All Power Outdoors
Other participants: Madisyn Burns – the 16-year-old daughter of James & Nikki Burns. Alexis Crosby – 15-year-old daughter of Shane & Amanda Crosby Sponsored by Gloyd Family Lawn Care, Leyla Cline – 14-year-old daughter of Andrea Hoover Sponsored by Kelli Jo's Sports Bar
The court will ride in the final parade on Monday before the fireworks and will spend the year representing the Festival. We interviewed the Queen last night after her win, click here for that: https://fb.watch/e06XIUp4nV/