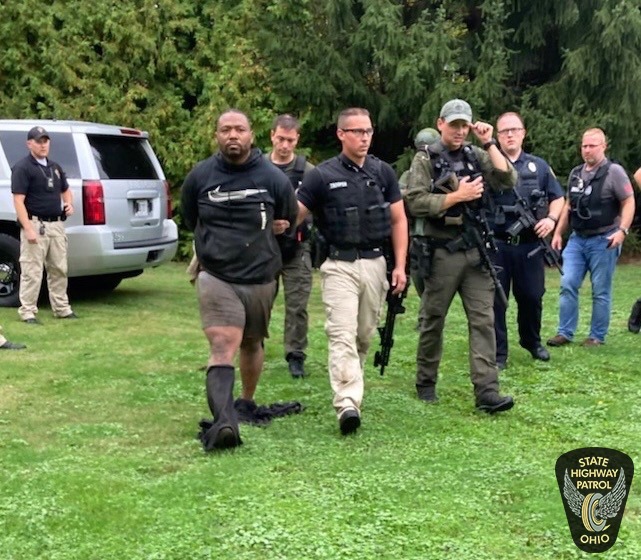 OHIO – A man hunt was conducted after a traffic stop lead to a suspect shooting a highway patrolman
According to OSP on October 6 at approximately 11:05 p.m. a trooper conducted a traffic stop on a 2016 Chevrolet Black Suburban, with Michigan registration, after a speed violation on Interstate 75 near mile post 160 in Hancock County. During the traffic stop, the driver identified as Robert Tramaine Hathorn, a struggle ensued involving the trooper's service weapon that resulted in the trooper sustaining a gunshot wound. Hathorn then fled the scene.
The trooper was transported to Blanchard Valley Hospital with initial reports of non-life-threatening injuries.
The trooper's service weapon is in the possession of the Ohio State Highway Patrol.
Trooper Josef M. Brobst of the Findlay Post has serious, yet non-life threatening injuries.
The suspects' vehicle was recovered behind a business on County Road 140 near Township Road 89.
At approximately 1:30 p.m., the suspect was captured on County Road 223 near Trenton Ave. in Findlay.
After a sighting of the suspect, a law enforcement search team converged on the location above and captured the suspect, who was positively identified.