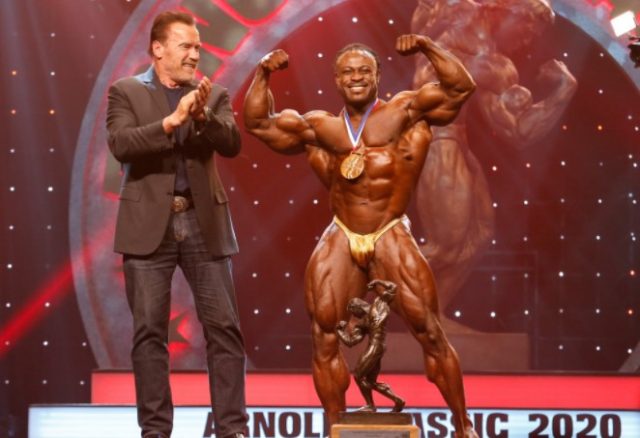 COLUMBUS – Arnold Sports Festival and World Chase Tag® announced that they will bring the WCT6 Pan American Championship for the Americas to Columbus, Ohio during the 2023 Arnold Sports Festival.
The WCT6 Pan American event will be held March 3-5, 2023, inside the Arnold Expo and provide athletes from all over the western hemisphere the opportunity to battle for the right to compete in World Chase Tag® World Championship later this year.
"For more than 35 years, the Arnold Sports Festival has been on a mission to give platforms to any sport that will inspire our attendees to find their love of fitness. By not limiting ourselves to the biggest, most popular sports, we give a spotlight to fantastic athletes of all kinds, and show our fans that there are many paths to fitness," said Gov. Arnold Schwarzenegger, founder of the Arnold Sports Festival. "I'm thrilled that this year we will host World Chase Tag® for the first time. It is a unique challenge of strength and fitness and I am sure it is going to blow our fans away."
World Chase Tag®, the first and only global competitive tag organization, brings together athletes from the world of Parkour and Ninja Warrior disciplines as well as Hollywood stunt men and women. Events are broadcast on ESPN in the United States, BBC in the United Kingdom, as well as other Networks worldwide including France, Germany and the Middle East. WCT has garnered worldwide attention with more than 1 billion organic online views, including 400 million in the last 12 months on World Chase Tag® owned and operated platforms. The sport's slogan is "Keep Chasing and Don't Get Caught." World Chase Tag® Americas competition will be filmed at the Arnold and rebroadcast on ESPN in April and around the world later this year.
"We are very excited to bring Chase Tag to Arnold Sports Festival," said Christian Devaux, Founder and CEO of World Chase Tag®. "Elite parkour athletes will compete and play to the edge of their physical, mental, and emotional capabilities. It's going to be an electrifying weekend of high-energy competition for Arnold Sports Festival attendees and all passionate Chase Tag fans."
To learn more about World Chase Tag®, please visit www.worldchasetag.com and www.arnoldsports.com.