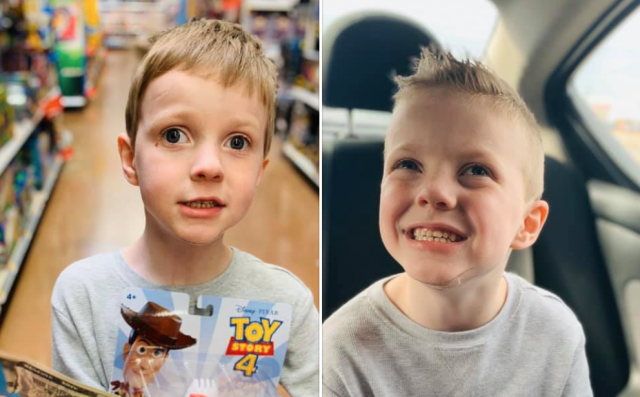 ARKANSAS – Some kids ask for the latest game system, or a new bike, cool new shoes for Christmas but a six-year-old boy in Arkansas recently diagnosis with a rare disease is asking for letters.
Jackson Barnes recently was diagnosed with Batten Disease CLN3. CLN3 disease is an inherited fatal disorder that primarily affects the nervous system. After 4 to 6 years of normal development, children with this condition develop vision impairment, intellectual disability, movement problems, speech difficulties, and seizures, which worsen over time, according to the Jacksons Journey with Batten facebook post.
When is mom asked him what he wanted for Christmas the boy pointed towards a North Pole Express mail box and said from people and places all over the world he would never get to visit.
Mom said on her facebook post that she made Jackson a special "North Pole" mailbox for him to receive cards, and mom says after the viral post he has already received 300 letters from different areas of the world like UK and India.
If you would like to participate, please send your cards to:
Jackson Barnes
284 Bailey RD
Austin, AR 72007
Please share and help me make his Christmas a one to remember!