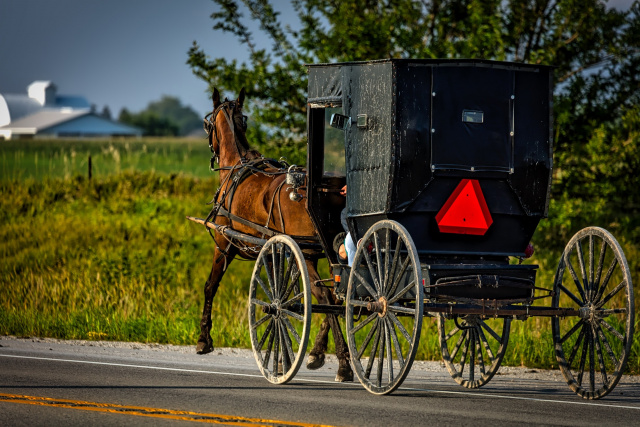 Rio Grande, Ohio — The Gallipolis Post of the Ohio State Highway Patrol responded to a crash Friday December 16, 2022 at 4:52PM. The crash occurred on State Route 325 involving an Amish horse and buggy and a Ford Escape.
The buggy was traveling southwest when it was struck in the rear end by the Ford Escape being driven by 32-year-old James Brand of Waterloo, Ohio. The buggy went off the right side of the roadway and overturned ejecting the two juvenile occupants. One juvenile was transported to Holzer Medical Center by Gallia County EMS, and the other was taken to Cabel-Huntington Hospital in West Virginia by Med Flight helicopter where he later succumbed to his injuries. Mr. Brand was uninjured in the crash.
State Route 325 remained open during the crash investigation. Other agencies on-scene included the Rio Grande Fire Department, Gallia County EMS and The Ohio StateHighway Patrol Crash Reconstruction Unit.
No charges have been filed at this time and the crash remains under investigation.