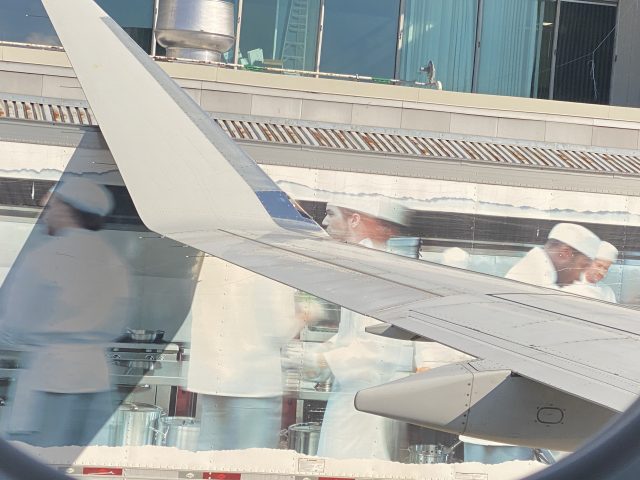 Columbus – An American Airlines Plane crashed into a truck after landing today causing a estimated million dollars in damage.


Flight 4510 out of Columbus Ohio took off around 740 am, for a early morning flight to Philadelphia. Passengers told Sciotopost that the flight was choppy and most of the over hour flight they had to remain seated even though it was a sunny normal day. Things got even bumpier when the aircraft landed in Philadelphia, after a rough landing the pilot attempted to taxi into the gate and slammed into a parked American Foods truck that was parked on the tarmac. Passengers reported to Sciotopost that bags were tossed around the plane and stewardess yelled to remain seated!


Passengers on the plant sent us these photos of the wing of the plane stuck against the truck. It took crew almost a hour to remove the truck from the planes left wing. Passengers said that when the truck was removed it rocked the plane back and forth and felt like the plane was going to roll.

American Airlines defined the flight as "delayed" and caused dozens of people to miss connector flights. Shortly after passengers departed they took the airplane out of service.

It was unknown at the time if anyone was hurt during the crash, and none of the passengers were compensated for the situation but most only received hours of wait because of missed flights.

A representative of American Airlines told Sciotopost that kind of damage could cost upwards of a million dollars to repair.

Statement from American Airlines was not immediately returned on the wreck, we will update with more information soon.