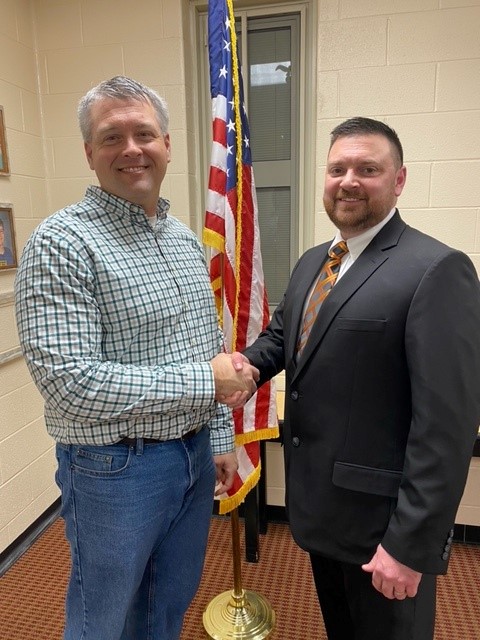 AMANDA, Ohio (February 17, 2022) – The Amanda-Clearcreek Board of Education acted to employ Dr. Timothy R. Edwards as superintendent of schools, effective Aug. 1, 2022. Dr. Edwards, who was awarded a three-year contract, has served as principal of River Valley High School in the Gallia County Local School District for the past 11 years. He will succeed J.B. Dick, who will retire as superintendent on July 31.
The Board of Education has been conducting a superintendent search for the past three months. The board received assistance from K-12 Business Consulting, Inc. – a superintendent search firm – in the recruiting and screening of potential candidates.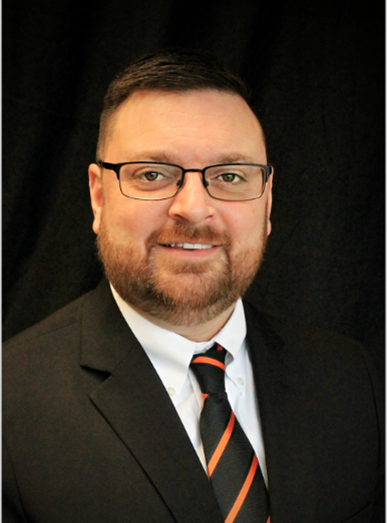 After the board's consultant held focus group sessions with community members, students and district employees (many of whom also responded to a board-approved survey), a superintendent search profile was developed to summarize the desired characteristics of a new superintendent. The board then reviewed the credentials of 21 applicants. Several of the applicants were recruited, and all of them had administrative experience.
The board interviewed eight candidates on Jan. 26 and 27 and three finalists were asked by the board to return on Feb. 2 for a second interview. Before the final board interviews on Feb. 2, a committee of 24 citizens and district employees first had the opportunity to ask each final candidate questions during "meet and greet" sessions in the high school library. The board considered the written reactions submitted by committee participants before reaching a final decision.
"Dr. Edwards impressed the board immediately," said Kyle Sharp, board president. "He has considerable experience and expertise in leading student instructional improvement in a rural setting, and he will be a great fit for the staff and community here."
In addition to holding his current position at River Valley High School for the past 11 years, Dr. Edwards previously served as the Title I/Literacy Coordinator for the Gallia County Local School District for three years (2008-2011), where he oversaw the development and revision of the district's Comprehensive Continuous Improvement Plan. Between 2005 and 2008, he was a mathematics teacher at River Valley High School. He also currently holds a treasurer's license and a CDL bus driver's license.
Dr. Edwards earned a bachelor's degree in elementary education in 2005 from Morehead State University in Morehead, Ky.; a master's degree in leadership studies in 2008 from Marshall University in South Charleston, W.Va.; an Ohio superintendent's license in 2010 from Ohio University; and a doctorate in educational leadership in 2016 from Morehead State University.
Dr. Edwards is an active member the Ohio Association of Secondary School Administrators (OASSA), the OASSA Instructional Leadership Committee, the Ohio Association of School Business Officials and the National Association of the Supervisors of Curriculum Development. He also currently serves as the Board of Control Secretary of the Tri-Valley Athletic Conference.
"I am excited to be in Fairfield County and I am honored to be the new superintendent of the Amanda-Clearcreek Local School District," Dr. Edwards said. "I am impressed by the staff's excellent reputation here and by the community's support of the schools."
Dr. Edwards will have a 15-day consulting contract to be utilized over the next five months for transition purposes into his new position.