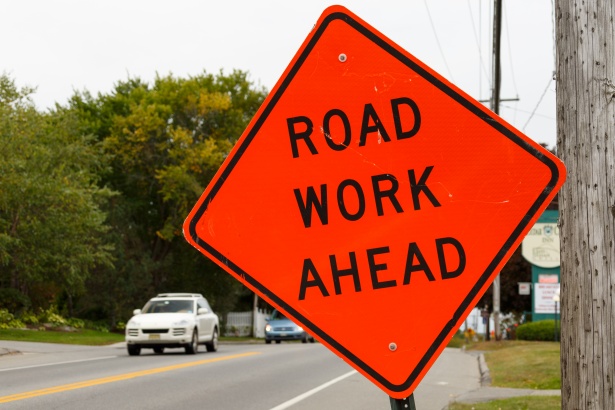 OHIO – A project that started in Ashville almost a year ago remains unfinished, now ODOT says that they are working with a new contractor to finish what has been abandoned.
Amaazz Construction stopped work in Ashville of June of 2021 and never came back, this left ODOT looking for someone to complete the job but this wasn't the only job around the state that the construction company left out.
A 2.5 million dollar project in Pike County on S.R. 32 and Shyville Road is also about a year old when the company stopped work on it. The project began in the Spring of 2020 and included resurfacing work on S.R. 32 in addition to the construction of the new Restricted Crossing U-Turn (RCUT) intersection design at Shyville Road. The company stopped work in late August saying, "ongoing administration issues."
The problem with Amaazz Construction goes even further back in 2019 the City of New Albany started a 1 million dollar waterline project that also ended in an incomplete job in 2020 and New Albany and the City Administration and lawyers had to get involved and threatened to revoke the bond when they ended incomplete work.
We were unable to reach anyone at Amaazz for comment as the company's phone disconnected the call.
ODOT said, "This is an exceedingly rare occurrence, but fortunately we have a process that is being followed to select a new contractor and get the works completed as soon as possible."
The Ashville project is ongoing Strawser Paving is currently in the process of making repairs on Main St. to get the roadway to a condition where it is ready to be paved. Because the surface was milled down for an extended period of time, they have a little bit of extra prep work before we can put new asphalt down. They will also be working on Long St. simultaneously. We expect paving to start near the end of this month.