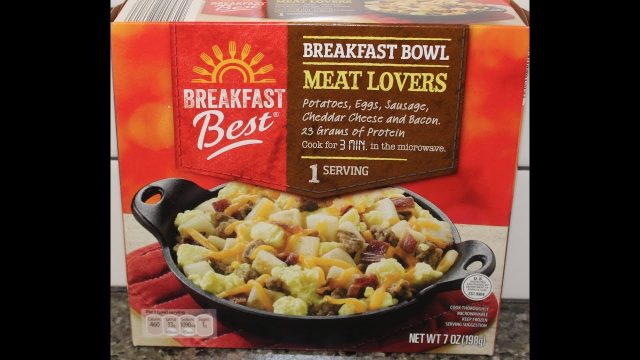 Batavia, Ill. – In cooperation with Mann Packing Company, Inc., and out of an abundance of caution, ALDI is voluntarily recalling Mann's Denver Scramble and Fiesta Scramble Breakfast Nourish Bowls due to possible Listeria monocytogenes contamination.
The affected products, UPC codes and best by dates can be found below:

ALDI has removed the affected product from stores in Alabama, Arkansas, California, Connecticut, Delaware, Florida, Georgia, Illinois, Indiana, Iowa, Kansas, Kentucky, Maryland, Massachusetts, Michigan, Minnesota, Missouri, Mississippi, Nebraska, New Hampshire, New Jersey, New York, North Carolina, North Dakota, Ohio, Oklahoma, Pennsylvania, Rhode Island, South Carolina, South Dakota, Tennessee, Texas, Vermont, Virginia, West Virginia and Wisconsin.
To date, no illnesses related to these products have been reported. No other ALDI products are affected by this recall. Although the best by dates for these products have already passed, customers encouraged to take note of this recall notice in the event they still have product.
ALDI takes the safety and integrity of the products it sells seriously. If customers have product affected by this voluntary recall, they should discard it immediately or return it to their local store for a full refund.
Consumers with additional questions can contact Mann Packing Company, Inc., at (844) 927-0707 [email protected]
ALDI sincerely regrets any inconvenience and concern this voluntary recall may cause.