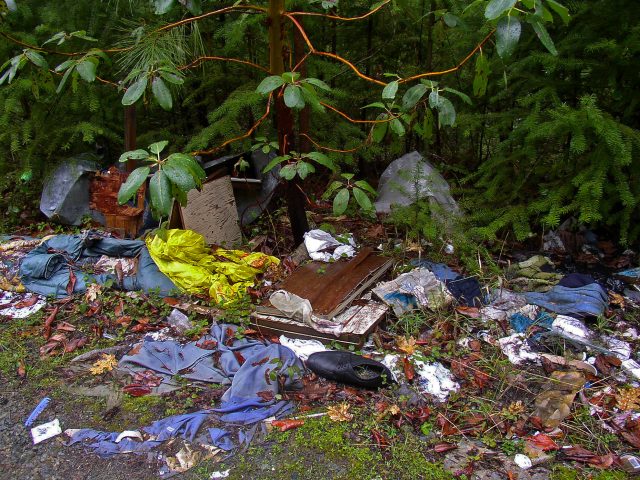 (COLUMBUS, Ohio) — On the eve of the global observance of Earth Day, Ohio Attorney General Dave Yost and his Environmental Enforcement team unveiled a $1.1 million initiative to help communities statewide crack down on polluters who use their backyard – or someone else's property – as an enormous garbage can.
"Shine a Light on Dumpers" is a multipronged campaign designed to expose illegal open dumping of solid wastes – including scrap tires, demolition debris and more – and to eliminate these inexcusable eyesores from Ohio neighborhoods.
"We want local law enforcement, prosecutors and the public to know what they can do to combat the unsightly and unhealthy problem of dumping – and how my office can help them," Yost said. "It's time to reclaim our communities from these polluters."
Shine a Light on Dumpers will be rolled out in phases, beginning with new online resources focusing on awareness, legal guidance, training, and investigative/prosecutorial assistance from the Attorney General's Office.
The attorney general's Environmental Enforcement Section (EES) has two units that deal with environmental crimes statewide: BCI's Environmental Enforcement Unit and the Criminal Prosecution Unit. Although the units often work cases referred to them by the Ohio Environmental Protection Agency or the Ohio Department of Natural Resources, they also work directly with local law enforcement agencies and prosecutor's offices and are available, upon request, to help investigate and prosecute cases of solid-waste dumping.
Another aspect of the initiative's first phase will kick off in July, when AGO experts begin presenting monthly seminars across the state for police officers, sheriff deputies, sanitarians, code-enforcement officers and prosecutors. Attendees will learn how best to investigate incidents of open dumping and open burning of solid wastes as well as other environmental crimes, and receive the necessary legal framework for prosecuting such crimes.
To learn more about these and other resources, visit https://www.ohioattorneygeneral.gov/ShineALight.
Attorney General Yost has earmarked $1.1 million from the proceeds of a Volkswagen settlement for Shine a Light on Dumpers, with the bulk of the money going toward the second phase of the initiative. Phase 2 will focus on supplying technical equipment to law enforcement agencies that are battling solid-waste dumping in their jurisdictions.
Law enforcement agencies and prosecutor's offices are encouraged to periodically check the Shine a Light webpages and attend one of the training seminars for the latest information on this next phase.