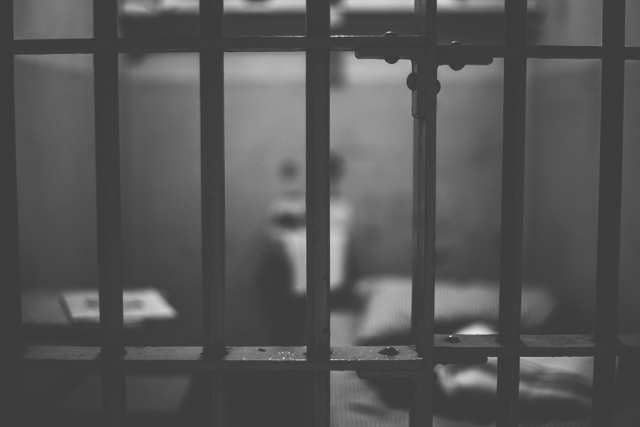 (COLUMBUS, Ohio) — Ohio Attorney General Dave Yost and Hamilton County Prosecutor Joseph T. Deters, working in tandem with three state legislators, today announced their intent to push for a proposed constitutional amendment regarding bail reform to protect law-abiding Ohioans.
"There's a difference between a presumption of innocence in court and pretending that a career criminal is no threat on the street," Yost said." "This constitutional amendment is necessary to make our communities safe."
The group's effort comes in direct response to Dubose v. McGuffey, a recent Ohio Supreme Court opinion upholding an appeals court ruling that public safety cannot be considered when determining the level of cash bond for a criminal suspect.
With the help of Sen. Theresa Gavarone and Reps. Jeff LaRe and D.J. Swearingen, Yost and Deters have sought legislation to create an amendment to the Ohio Constitution to make clear that courts must consider public safety when setting cash bond.
To that end, LaRe and Swearingen introduced legislation Monday in the Ohio House, and Sen. Theresa Gavarone's companion piece in the Senate was introduced this morning.
"The people of Ohio made clear when they overwhelmingly approved Marsy's Law in 2017: Victims' safety must be taken seriously," Deters said. "It is unfortunate that another constitutional amendment must be passed to reaffirm that position until victims of crime and our broader communities are protected from violent criminals. I'm not going to sit idly by and allow Ohio's urban areas to suffer the same fate of far too many other cities in the United States."
In introducing House Bill 607 and House Joint Resolution 2 on March 28, Rep. LaRe said, "Public safety should be top priority, but the court's decision has put Ohioans at risk."
Said Rep. Swearingen: "Those accused of crimes are innocent until proven guilty, but it's important that judges are also able to take into account the safety of innocent Ohioans when letting a defendant out on bond."
Sen. Gavarone introduced Senate Joint Resolution 5, stating, "The Supreme Court made a reckless decision in Dubose v. McGuffey that will put victims, law enforcement officers and all Ohioans in significant danger. SJR5 will ensure that our judges have the tools they need to protect the public from violent offenders."
The Dubose v. McGuffey case centered on Justin Dubose, who was indicted on July 18, 2020, for the murder of Shawn Green in Colerain Township in Hamilton County.
Dubose and his co-defendants allegedly shot Shawn Green during a home-invasion robbery. Green ultimately died, and Dubose fled to Las Vegas before being arrested and extradited back to Hamilton County.
Prosecutors argued that, because of the serious nature of the offense and the defendant's flight risk, Dubose posed a danger to the public and thus required a high bond, which was initially set at $1.5 million. The First District Court of Appeals lowered that amount to $500,000, without hearing from the victim's family.
The Hamilton County Prosecutor's Office appealed that decision to the Ohio Supreme Court, which in January issued a 4-3 opinion upholding the lower bond and ruling that public safety cannot be considered when determining cash bond.
In order for the constitutional amendment to reach the ballot, the proposed legislation must be approved by 60 members of the House and 20 members of the Senate.
Ohio voters would then have the opportunity to vote on the issue in November.