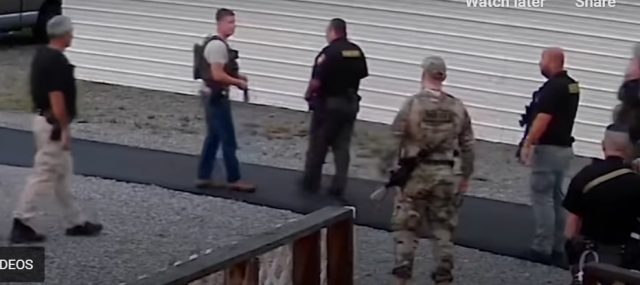 OHIO – Adam County Sheriff police department officers have filed a legal suit against the superstar rapper Afroman after they said he used their identities to sell records and merchandise.
In a lawsuit filed in the Adams County Court of Common Pleas, seven members of the sheriff's office claim Afroman used surveillance video of the raid for multiple commercial purposes, destroying their image.
Adams County sheriff's department raided the home in August according to the rapper. The warrant was signed by a local judge and they were investigating drug trafficking and kidnapping. After the investigation Afroman aka Joseph Foreman says that he wasn't charged with anything but the Sheriff's department won't pay for the items damaged in the raid, that's what caused the artist to create an album that includes video from his home surveillance of the raid.
In the video, the rapper pokes some fun at the raid saying that he may have had a few joints in the home but they could have knocked and he would have given them to them. He also claims that he wasn't home at the time but his children were.
The lawsuit says that Afroman used the footage from his surveillance cameras and the video his wife, who was present at the raid, for music videos, to promote his tours and brand, various social media posts and more. Several of the raps with the home video were called "Officer Pound Cake" and "will you help me repair my door."
The plaintiffs want to prevent Afroman from using their likeness and personas for future commercial use. They also want more than $25,000 in damages, which they say is the amount Afroman has profited.