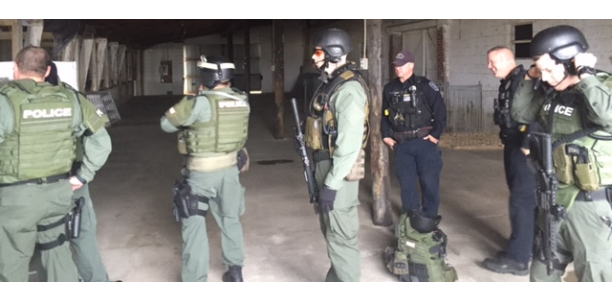 ADAMS – Afroman a famous 90s rapper who had famous hits like "Because I Got High" and "Colt 45." released a new song with a video from a police raid that occurred at his home in August.
Adams County sheriff's department raided the home in August according to the rapper. The warrant was signed by a local judge and they were investigating drug trafficking and kidnapping. After the investigation Afroman aka Joseph Foreman says that he wasn't charged with anything but the Sheriff's department won't pay for the items damaged in the raid, that's what caused the artist to create an album that includes video from his home surveillance of the raid.
In the video, the rapper pokes some fun at the raid saying that he may have had a few joints in the home but they could have knocked and he would have given them to them. He also claims that he wasn't home at the time but his children were.
The rapper's video posted on Youtube in January claims that he makes money rapping for a living not selling drugs.
Adams County has not filed any charges against the man after the raid, and property minus a small amount of marijuana that was found has been returned.
Since the release of the videos they have gone viral and one of the biggest hits on his youtube, called "will you help me repair my door" You can watch the video here: