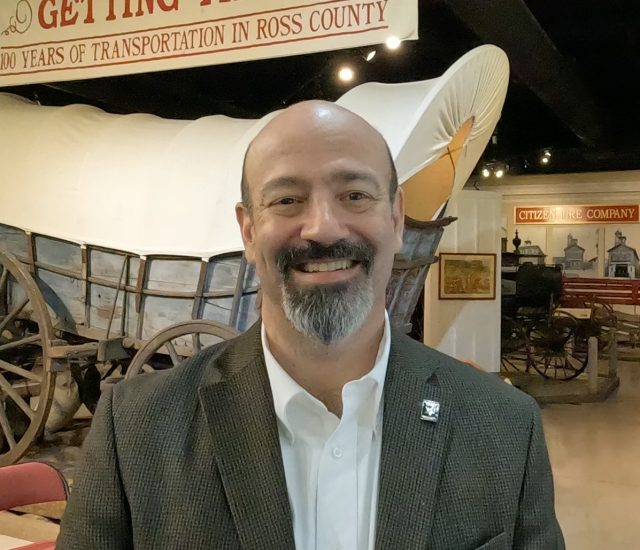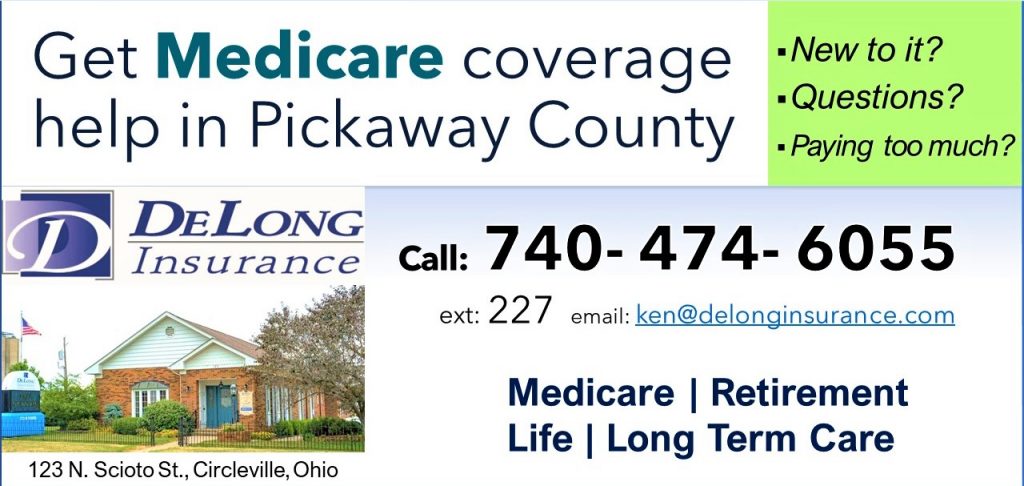 Chillicothe — David Meade Massie Hall was almost full for the first of two fall lectures at the Ross County Heritage Center.
Shawnee State University professor Andrew Feight presented "New Light on the Underground Railroad in the Appalachian Foothills of Ohio" to the Ross County Historical Society on November 16th, 2023.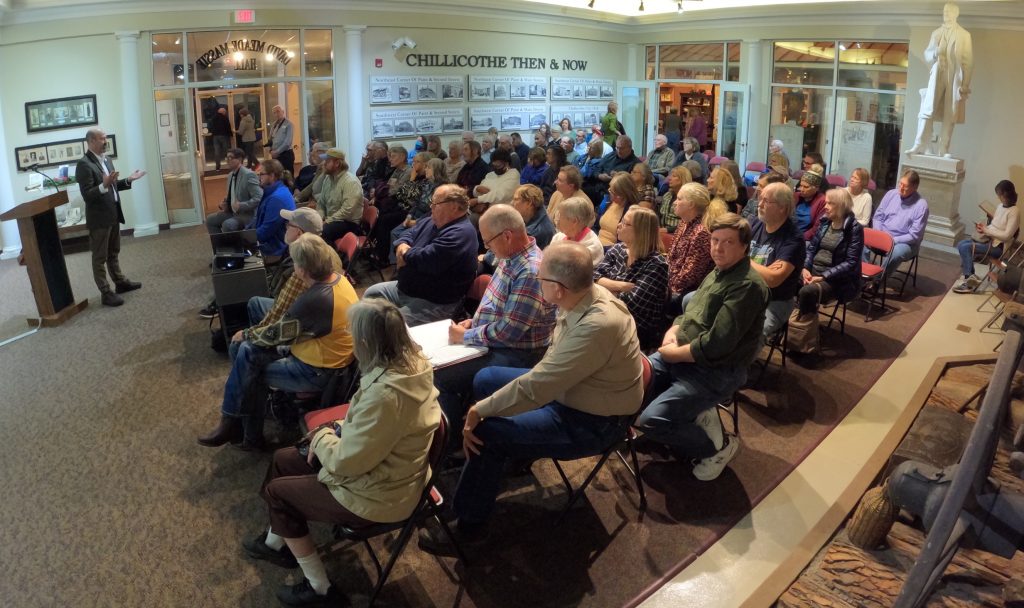 Feight explained the routes and means of transportation in the Underground Railroad, as well as the powerful role of black churches to protect and guide people escaping slavery south of the Ohio River.
Though his studies focused on freedom-seekers coming into the Portsmouth area and them moving on, he included observations on one of the routes up through Chillicothe in his presentation. Learn more in my interview with him, below.
Feight said his studies at Shawnee State are part of an effort to mark sites in the tri-state area and connect them along the Ohio River, and to encourage cultural heritage tourism of the Underground Railroad. They are part of the Appalachian Freedom Heritage Tourism Initiative partly funded by the Appalachian Regional Commission. Feight is part of the Center for Center for Public History in Shawnee State University.
The second and last fall lecture at the Ross County Heritage Center will be "The Barn Builders – An Architectural Legacy in Ohio's Rural Landscape" on Thursday, November 30th.