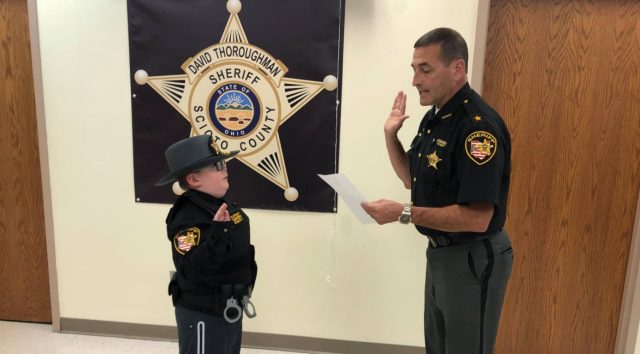 SCIOTO COUNTY – A 8-Year-Old spent the day with Scioto county sheriffs office where he took an oath of office.
Jackson was sworn in on Friday from David Thoroughman Scioto county sheriff as an official Scioto County Junior Deputy.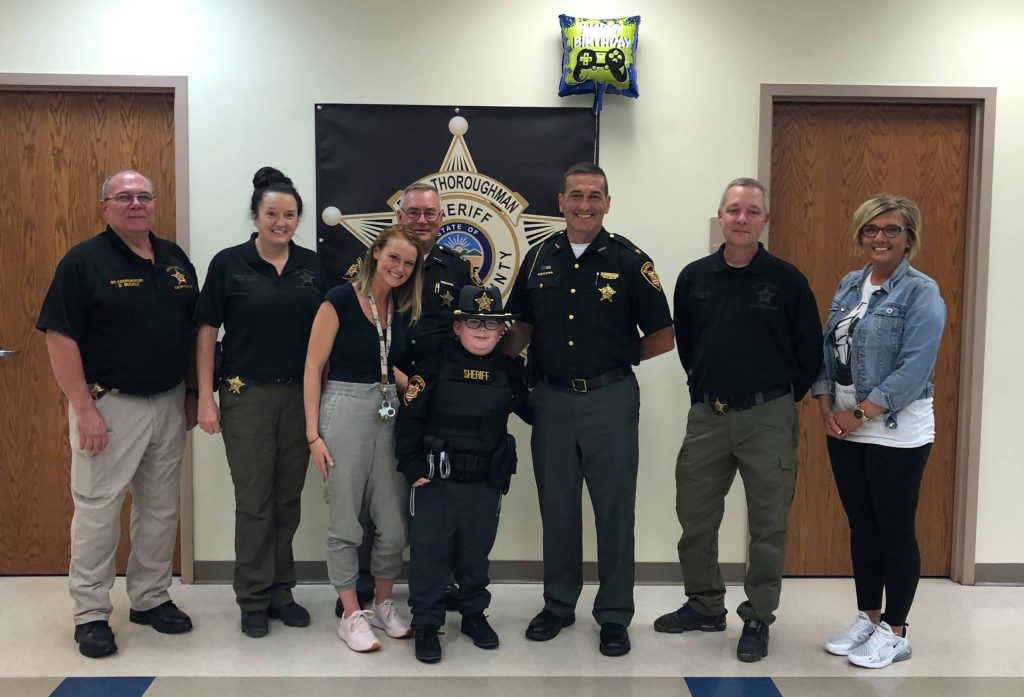 The Junior Deputy Program is to help better the kids and to get them ready for possible careers in Law Enforcement. Sometimes Junior Deputies help the department with fundraisers and other events.