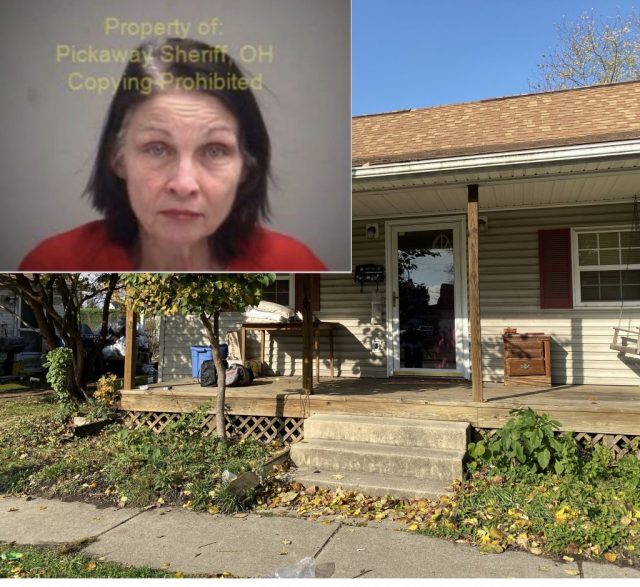 Circleville – A 58-year old woman who owns a home on Pickaway Street was found guilty this week after continuing to allow drug abuse in her home, after going against law enforcement and several arrests.
Davis who lives at the 513 Pickaway property was arrested two times in October and November of 2019 on charges of allowing drug use in her property. Since then she had posted bail and went back into the same situation, allowing drug use in her property. She was arrested hours after a third bust and was walked out of the home in handcuffs and taken to Pickaway County jail, in total she was arrested three times in less than 30 days in this location that was raided with search warrents.
Former SGT. Hafey of Circleville Police Department now Sheriff of Pickaway county said, "we will actively pursue drug dealers and people who harbor drug activities until they stop or we drive them out of Circleville."
Davis faced court decision this week and was found Guilty of violation of intervention permitting drug abuse. She was sentenced to 12 months in prison that were suspended with three years community control, and six months at Franklin County Community Based Correctional Facility a minimum security correctional facility.