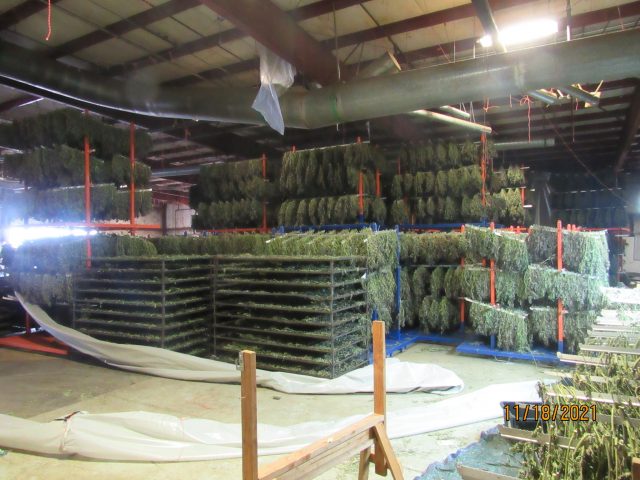 OREGON – Marijuana is legal in Oregon to possess and use recreationally, but there are limits to what you can possess in both public and private situations.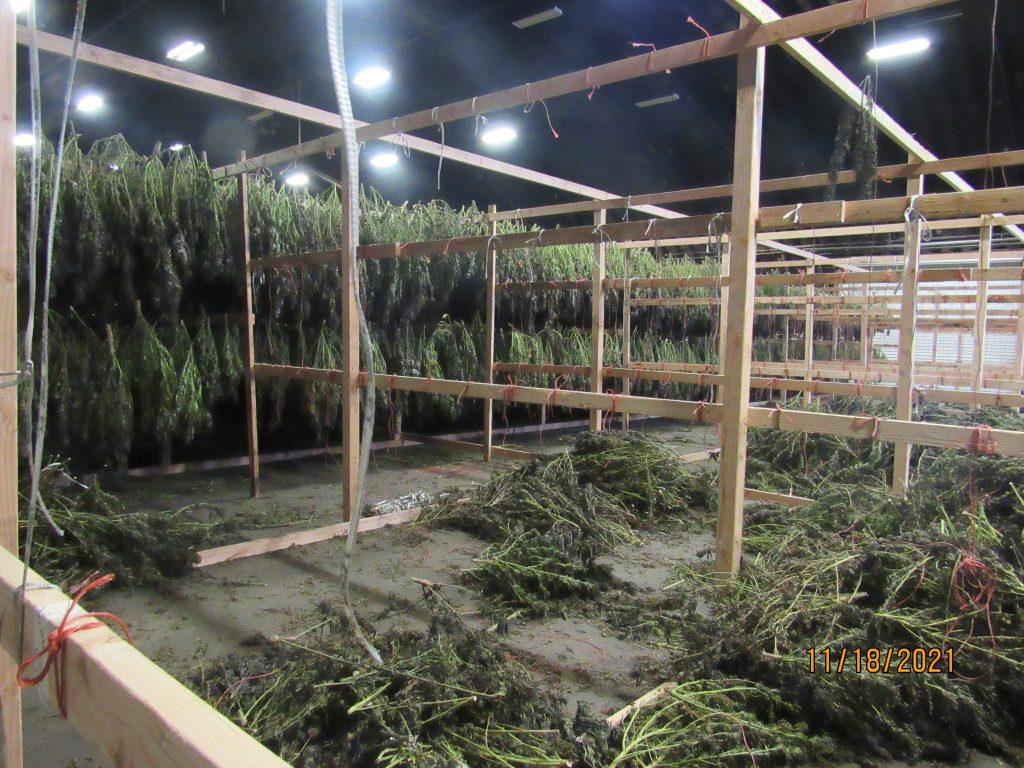 On November 18, 2021, the Oregon State Police Southwest Region (SWR) Drug Enforcement Section (DES) team served a search warrant in the 1300 block of Antelope Rd. White City, Oregon. The location consisted of 5 industrial-sized warehouses zoned for commercial use. Over 100 individuals were initially detained, identified, interviewed, and released. Several of the individuals were migrant workers living on-site in subpar living conditions without running water. During the operation, which spanned over two days, an epic amount of illegal, processed marijuana and a firearm were seized.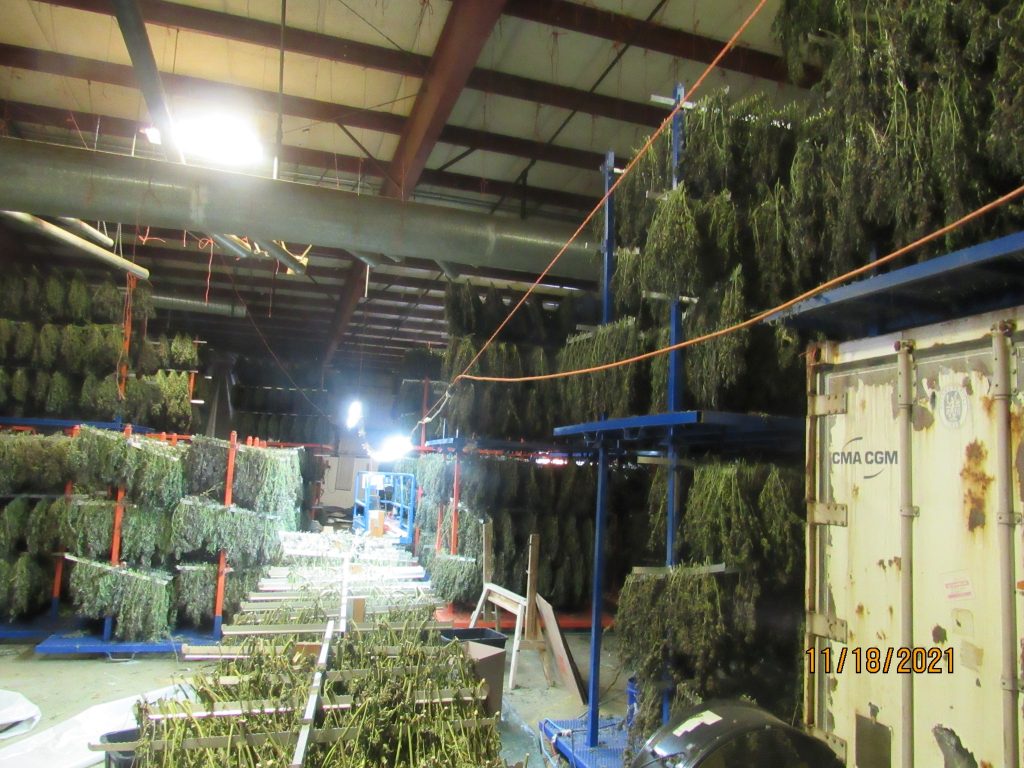 The DES Team's conservative estimation on the amount of processed marijuana seized was approximately 500,000 lbs., which depending on where it would be exported to, has a conservative street value of somewhere around $500 million.
Public possession is only 1-ounce usable marijuana, and private possession is 8 ounces usable marijuana this far exceeds that.