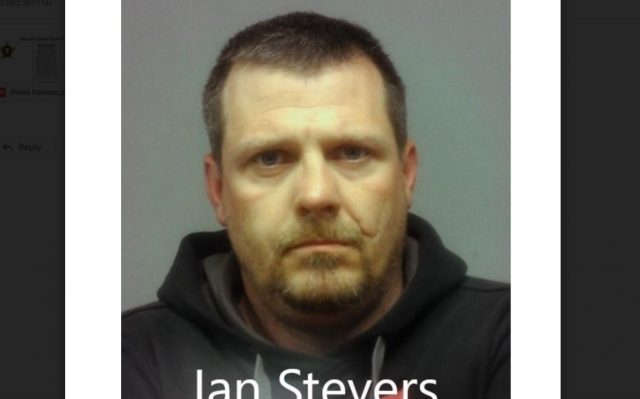 On June 21, 2022, Agents with the Southeast Major Crimes Task Force, along with Investigators from the Athens County Prosecutor's Office, assisted the Adult Parole Authority with an operation on Campbell Road, Athens. The target of the operation was Ian Stevers, age 37. Stevers was being
sought after failing to report to his parole officer.

Units made contact with Stevers at his residence. He was placed under arrest by the Adult Parole Authority. A search of Stevers person revealed suspected fentanyl and methamphetamine. A search of Stevers' residence revealed additional narcotics and a handgun.

Ashley Phillips, age 34, and her young juvenile son were also present at the residence during the operation. Phillips was found to have an active warrant out of Athens County Municipal Court, but due to the low bond, Phillips was advised of the warrant and released.

While units were processing the residence, several vehicles showed up to meet with Stevers. The individuals were checked for warrants. One individual, Tracy Terry, age 46, was found to have active warrants out of Athens County Municipal Court. Due to the low bond on his warrants, Terry was advised of the warrants and released.

Stevers was transported to the Southeastern Ohio Regional Jail on a parole violation. The narcotics will be sent to the Bureau of Criminal Investigations laboratory for analysis. Additional charges will be presented to an Athens County Grand Jury once laboratory results are completed. The juvenile was
released to a family member of Phillips and a Children Services referral was completed.

The Southeast Major Crimes Task Force is part of Ohio Attorney General Dave Yost's Organized Crime Investigation Commission and is comprised of representatives of the Washington, Morgan, Noble, Monroe, Meigs, and Athens County Sheriff's Offices; the Marietta, Belpre, Middleport,
McConnelsville, Nelsonville and Glouster Police Departments; the Washington, Morgan, Noble, Monroe, Meigs, and Athens County Prosecutor's Offices; and the Ohio Bureau of Criminal Investigation.