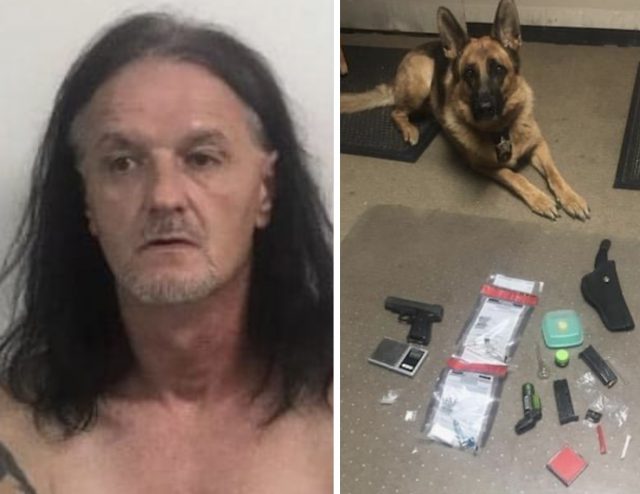 Vinton – On Friday, July 3, 2020, Deputy Jeffrey Morris was patrolling Lake Alma and found a vehicle sitting near the showers. The driver's door was open, and a male subject appeared to be asleep. As Dep Morris approached the vehicle, the driver awoke and spoke with Deputy Morris. Methamphetamine smoking pipe could be seen in plain view. The driver, Billy J. Johnson age 57 of Wellston, advised that Deputies that he had a loaded firearm inside the vehicle and did not have a Concealed Carry Permit. A search of Johnson and the vehicle found several baggies of suspected Methamphetamine and Meth pipes.
Johnson was taken into custody without incident and taken to South Eastern Ohio Regional Jail and charged with Possession of Drugs, Possession of Drug Paraphernalia, and Improper Handling of a Firearm in a Motor vehicle. A female occupant, Kimberly Johnson age 37 of Wellston, was cited for Possession of Marijuana and released. A bond hearing for Johnson will be held Tuesday.
*****As always, all suspects and arrested individuals are innocent until proven guilty in a Court of Law. This release is being made on the public information of an arrest only*****
This case was handled by Deputies Jeffrey Morris and Patrick Hill.